Owner Resources
Information You Need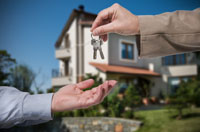 At Navy to Navy Homes, we treat your home as our own. We offer a wide range of property management services to fit your needs as a landlord or home owner, and tailor our services to ensure that you have the highest level of service for your home.
Resources & Tools
Have a Question?
855-530-HOME
Frequently Asked Questions
Do I get to see the lease or sign it?
Yes. You will receive an electronic copy of the lease before you sign it and a signed copy of the lease will be provided to you as well.
View More
Areas We Serve
Jacksonville Areas
Beaches
St. Johns County