Get Your Hero Rewards

Get Your Hero Rewards.
If you serve your community. We want to serve you.
Navy to Navy Homes has partnered with Homes for Heroes to offer Hero Rewards® for our Jacksonville community service leaders.
If you are looking to buy a home or sell a home in the Jacksonville area,
We want to help you save money.
Who Is Homes For Heroes For?
Our Jacksonville real estate agents work everyday with local and relocating
Firefighters/EMS
Law Enforcement/Police Officers
Military - Active and Retired
Healthcare Workers - Nurses, Doctors, Specialists, and more
Teachers and Professors
To help these community heroes maximize their savings when they sell a home or buy a home.
Some local heroes we've had the honor of serving...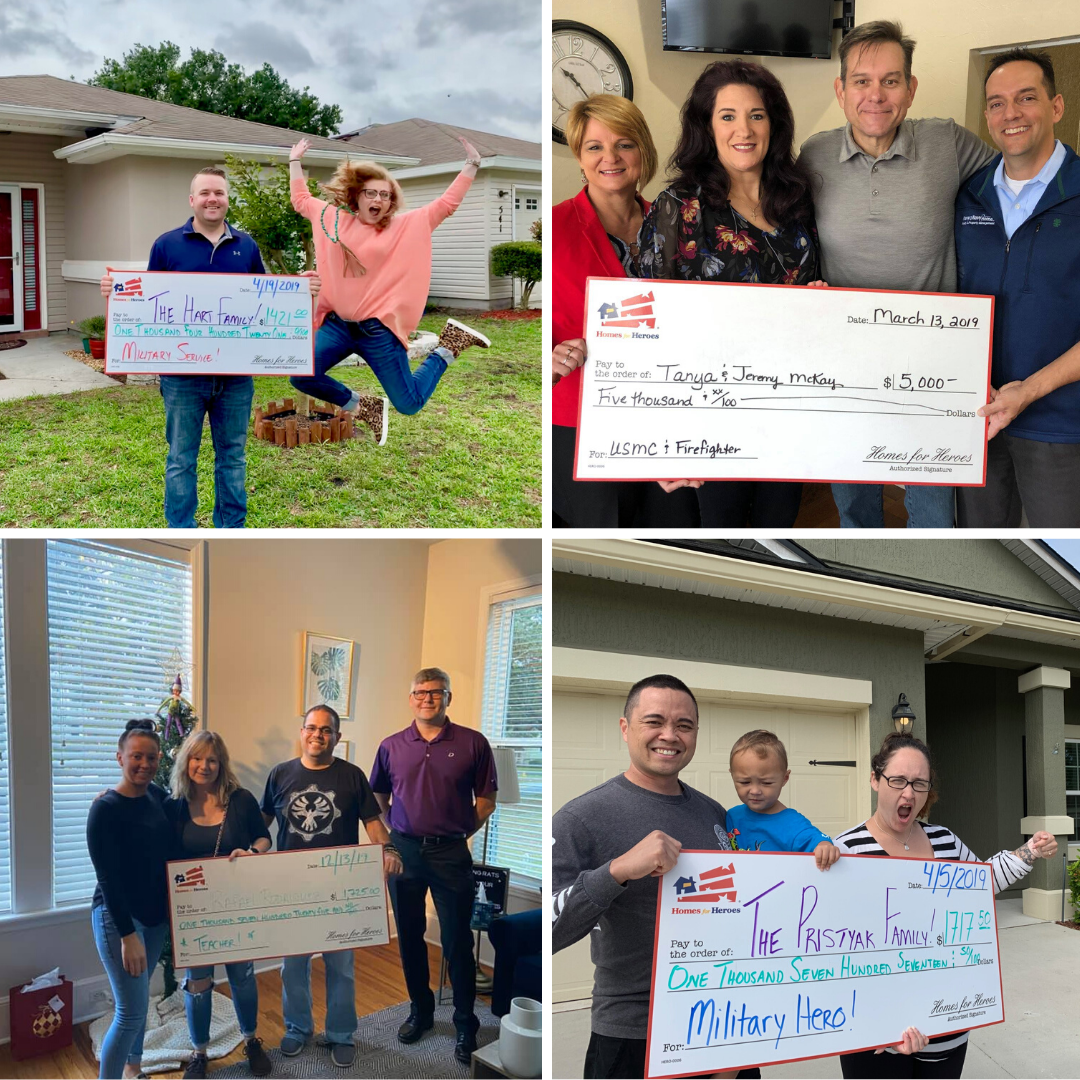 How The Program Works
It's as easy as 1, 2, 3.
Fill out the form above to let us know more about your branch of service and your needs.
We'll give you a call and shoot you an email to say "Hi" and to answer any questions you may have.
We work together to help you buy or sell a home in Jacksonville, and you keep the savings!
NO Red Tape. NO Hidden Fees. NO Catch.
Offering The Most Hero Savings of All National Programs
By combining Hero Rewards from Navy to Navy Homes (a participating real estate company), participating lenders, participating title companies, and more, you can save more with the Homes For Heroes program than with other national programs.
In 2018, we gave back over $400,000 to community heroes.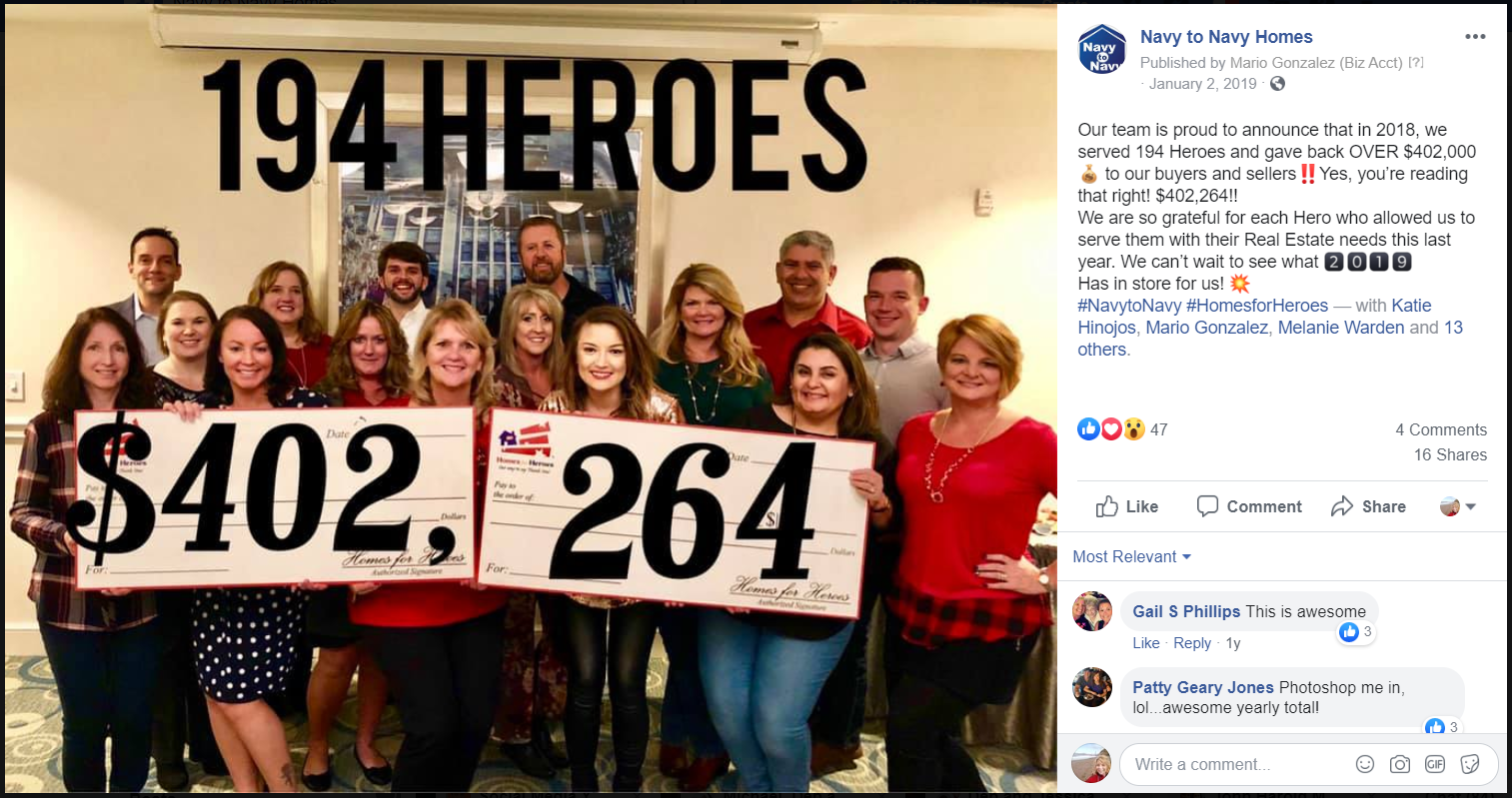 Each year, we look to give back more.
This chart shows the savings between Homes for Heroes versus USAA Movers Advantage program.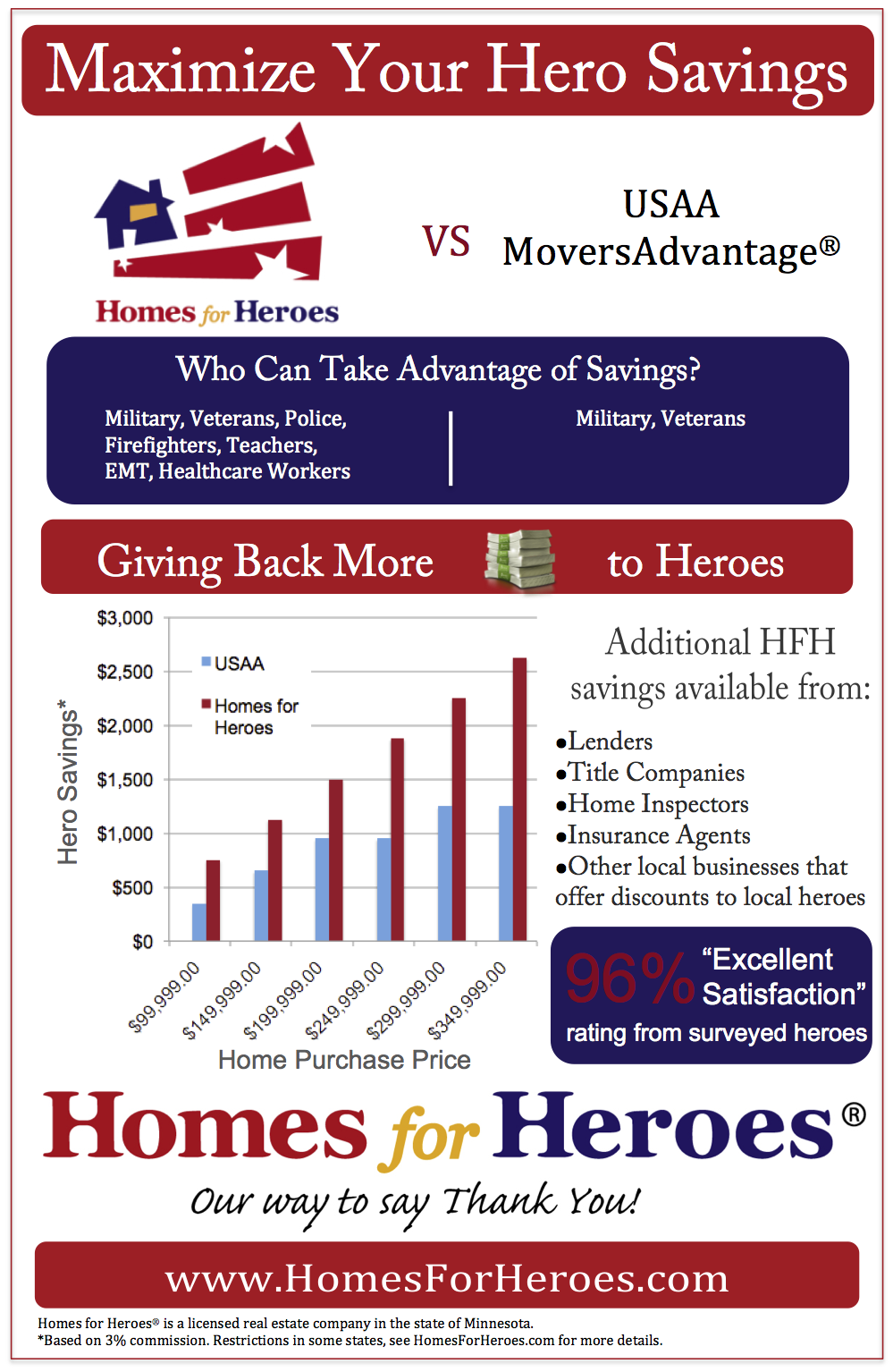 Ready to get started?
Fill out the form at the top of the page and we'll be in touch soon!