One thing you can count on as a member of the United States military is that you will have to move. Deployment is just a fact of life you accepted when you enlisted.
Depending on the choice you made when accepting your current duty station you have a few options for what to do about housing. If you purchased a home you have a few more options. There are many advantages to retaining ownership of that house, below you will find the top ten reasons for keeping your home instead of selling it.
1 - Income while paying down your mortgage
You could have someone else paying your mortgage!
The rent you collect could be enough to cover not only the mortgage and insurance but may allow you to put some cash aside if any repairs are needed in your absence.
Example: Your mortgage payment, including PITI, comes in at $800/month. Your house rents for $1100/month. That's an extra $300/month passive income or use that extra income to pay down the principle on your loan - building equity and saving you THOUSANDS in interest payments.
If you are at a loss for how to price your home for rental Smartasset.com has some suggestions, or you can get your personalized free rental analysis report here.
Your best source for rental pricing is to see what people are already paying in your neighborhood. You may find that information to be more accurate for your specific area than using a complicated formula.
2 - Security of having a home to come back to when the deployment is over
If there is a chance you will be coming back to the same location you could save yourself the struggle of finding new accommodations when you return. By renting your home you can arrange for the rental duration to be short enough to expire around the time you will return.
Do you just love Jacksonville? Are the beaches here your favorite place in the whole world? There is life after the military and you will have to settle somewhere. Why not come back to Florida?
3 - Tax benefits
If using the house as an income property you can still receive the tax write off for your interest. Please make sure you check with you tax preparer to be sure you are maximizing your deductions.
The Motley Fool has a comprehensive list of write-offs for rental properties that might sway your decision. If deductions on your taxes are a factor for you then make sure to check out the entire list here. A few of our top ones are:
Property Taxes

Mortgage Interest

Repairs and Supplies

Yard Maintenance
4 - Rental market is booming
All around the country, the rental market is booming!! In many urban areas it is significantly more per month to rent than it is to pay a mortgage. You could be passing up some serious money over the time of your deployment by not renting out your home.
Forbes.com lists Jacksonville as one of the 25 Best Markets For Rental Property Investment. Since you already own a house here you are ahead of the game!


5 - You can always sell later
You just never know what life will throw at you. By renting out the house you can preserve a location to live when you return. If something comes up and it makes sense to sell you can always do that later. Working with a property manager who also deals with real estate sales could save you some time and effort if you decide to sell before returning.
6 - Plans Change
Deployments get extended or cut short, you just never know. You might fall in love with that next duty station and decide to permanently stay there. So many unknowns can come up that having your option to return or not might save you some stress on the front end.
7 - Cut your losses if your market is in a downturn
In the current economy, it isn't likely that you will see a sharp turn down in the real estate market. Unlike stocks and other investments real estate is a steady market. If something does change you can always put the house on the market as you see a change.
Jacksonville is a top choice as a rental investment and a military town. You know if you are deploying that others will be too. If something changes you can always sell at the first sign of any market changes.
8 - You can be totally hands off and keep your home
If you are worried about home repairs, don't!! There are many reputable property management companies that can do everything for you from finding the perfect tenant to collecting the rent. They can even authorize and hire repairs in case of an emergency.
Better than doing repairs they can find you the perfect tenants that will treat your home as their own while you are away.
9 - Have a vacation property to visit
If you want a little more flexibility in your rental you could rent it as only a short term vacation rental. Don't think you are limited because your area isn't a resort town. If it is, even better!!

You may find that a few days a month in vacation rental income will cover the expenses of the house allowing you to come and go when it is convenient or offer the space to friends and family for a weekend away.
Check out what other vacation rentals are going for in Jacksonville Beach right now, here!!
10 - Because it is YOUR home
You took time and effort to pick out the perfect home for you before you bought. If you love the house, renting it out and keeping it is a sound option. You will have the security of knowing it is being looked after and will be there for you when you return.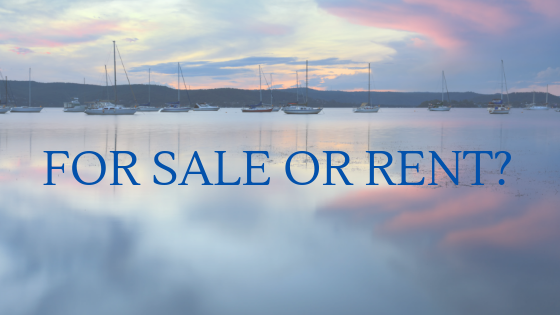 In the end, the decision is up to you if you want to keep your property or sell it.
There are several great options above, but what now?
If keeping your current house makes sense you will need to find some help.
Navy to Navy Homes can be the realtor or property management company to help you make arrangements, and protect your asset while you are gone.

Want To Learn More?
The first step for either decision is to get a rental property assessment. Knowing the market value of your home gives you piece of mind in your decision making.
You can find out what you could be making each month by simply putting your address into our Free Rental Analysis calculator here.
We'll email you a free market report telling you what you could be renting your property for, as well as other helpful market information to help you determine if renting is the best option for you.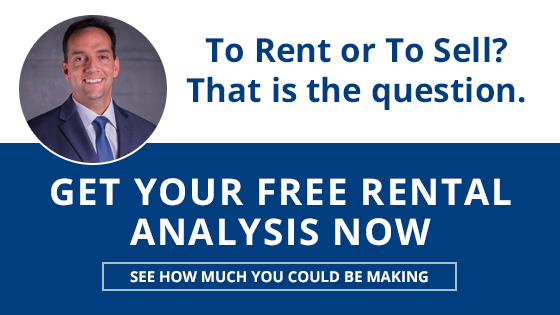 Navy to Navy Homes
4540 Southside Blvd, Suite 702
Jacksonville, FL 32216
904-900-4766