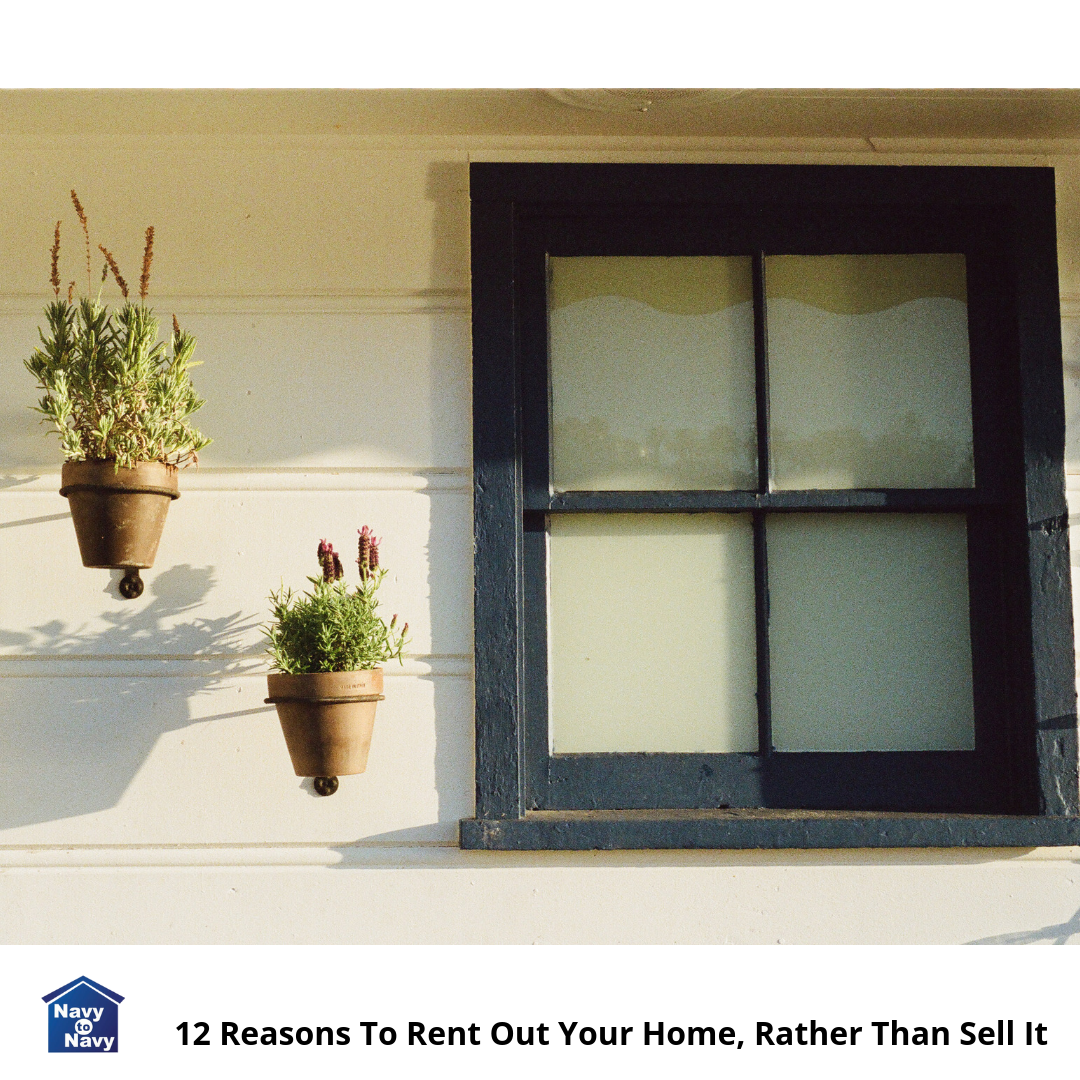 With all of the uncertainties that life throws at us, it can be a real shock for homeowners when suddenly faced with needing to make a very important decision.
What do you do with a home that you will no longer be living in? Should they sell your home, full of years of priceless memories, or should you rent it out to a perfect stranger?
We understand how difficult it can be for many families that are not expecting to have to make this decision - especially when decisions are needed quickly...
In many cases, such as military deployment overseas or relocating to a new base stateside, such a decision must be made in a matter of weeks.
Or perhaps you are faced with a decision of whether to accept a job offer that would require a move to another state or province, or even to another country.
What are you going to do about your home?
1.) Extra Income
Renting your home can be a cash flow source. Having a rental property that is managed by a property management company gives you passive income. Actually, this can be a significant amount of cash that will continue to roll in each and every month.
2.) Taxes If You Sell
A major area of concern for selling is taxes. When selling your home, you will have to consider the issue of capital gains. Unfortunately, tax laws can be quite complicated, especially as this pertains to the sale of a home, regardless of whether this is a primary or secondary residence. Consider that current capital gains tax rates can be as high as 20 percent, depending on your income
3.) Tax benefits to renting out your home
There are many expenses that you can deduct from your taxes when renting out your home. This includes the out-of-pocket expenses that come with owning and managing a rental property, like property taxes and mortgage interest payments. Advertising, broker's fees, costs of repairs and maintenance expenses can also be deducted from your taxes.
Depreciation is another big tax deduction associated with renting.:
What would normally have no tax significance can now be a tremendous tax savings in deducting much needed repairs from your taxes
4.) Home values/property values are increasing
By hanging on to your property you can allow the home to increase in value. Consider allowing the value of your home to go up, before selling by renting it out. It would be a shame to sell your home quickly when the market is down, or just before the market takes a big upswing. Renting your home out allows you this flexibility to wait until you are confident that the home value is at a decent level to justify its sale.
Check out how home prices are predicted to rise at twice the speed of inflation and pay
5.) Strong rental market
With more and more people being unable to afford a home, or lacking the credit to do so, landlords often have an advantage in the market. Additionally, younger Americans are seeking the flexibility that renting offers.
Want to know more? Check out our blog, 7 Hot Areas for Rental Properties in Jacksonville, FL.
6.) A Security Blanket
If you are in the military and are relocated to another base or deployed overseas, what happens when your deployment ends? When you return to the United States, where will you live if you have sold your home? Also, as a civilian, what will you do if the job you transferred to Jacksonville for, isn't so great...
If you have been renting out your home, you have a place to come back to if needed. Otherwise you must deal with finding a home all over again. Wouldn't it be nice to have that security of having a home to come back to? If you sell your home, this will not be an option.
7.) Gain Experience with Investment Properties
Renting out your home lets you see if having rental properties is something that you want to do more of in the future You can start with just one, the one you are moving from, and see if this is something you might like to do more of it. There are many benefits to having rental properties as your investments
Even though this is not something that was initially planned, this investment into what could now be considered a rental property, could turn into something more for you. You get to have control over the investment. By the way, Florida has great rental laws.
8.) You're moving and can't sell your house right away or for reasonable price.
Consider what could happen if you made that decision to sell you house quickly, before you left, regardless of the price. This opens you up to losing thousands of dollars, instead of simply renting your home out and waiting to sell until the market is where you want it to be. This also opens you up to the potential of what is known as a short sale, roughly meaning that the home is sold for less than what is owed on the home to creditors.
9.) Less Stress
By renting out your home and having confidence that it will be taken care of while you are away, you also remove the stress of selling your home long distance. Eliminate additional worry and stress if your home is not able to sell before you move out.
Who wants to have to constantly worry about when and if their vacant home will sell, especially if they are no longer able to deal with it locally? This will take lots of phone calls back and forth with the realtor, as well as having to continue to make decisions about the upkeep of the home while is sits vacant before it can be sold.
10.) Potential For More Equity
Keeping a home and renting it out can be a very effective way to gain more equity over time. Consider the upkeep costs, renovations, improvements, and all other deductible expenses.
Everything put into the home (when done effectively) can increase the equity in the home, all while writing off these expenses legitimately on your tax return. When you are ready to sell, this would help to be able to sell at a higher price, based in part on a higher assessed value for the home.
11.) Keep the Memories
By renting out your home, you don't have to part with a home that has, for example been in the family for years. Your home no doubt is full of many memories that would be a shame to have to part with. You still would have the option to sell at a later date, but until you are certain that you want to sell your home, you are able to retain that home that means so much to you.
12.) A Good Tenant is a Great Investment
Renting out your home to a tenant who pays rent on time, doesn't consistently call for petty things and keeps your home tidy can save you tremendous time, trouble and money. A responsible tenant could even be used and compensated for minor upkeep and repairs, which would directly benefit them as well. A house that sits, unsold for weeks (or months), doesn't have the advantage of someone being on premise all the time caring for it like a responsible tenant could.
Summary
A trustworthy property management company can help with any concerns that you may have with renting out your home.

Your property manager should be able to:
Find quality tenants for your home

Manage all maintenance and repairs with your consent

Manage legal fees and processes if eviction is ever needed

Field those late night, emergency phone calls if something breaks

Look out for your best interests

Treat your tenants courteously and with the utmost respect

Make sure your property is properly cared for in your absence.
Renting out your home and using a good property management company allows you to reduce and remove the stress and hassle that you could experience, all while earning passive income and building equity.
Ready to see how much money you could be making by renting out your house?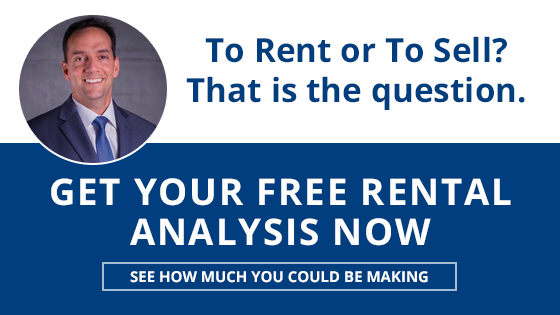 Navy to Navy Homes
4540 Southside Blvd, Suite 702
Jacksonville, FL 32216
904-900-4766