One of the biggest reasons people try to sell their home without a realtor is because they believe that they will put more money in their pockets.
While this sounds good, it does not always work out when the FSBO hits the market. There are many financial pitfalls to selling your home on your own. How can you know if hiring a professional will benefit you when selling your home?

Let's look at some of the hidden costs and potential problems of going the FSBO route.
1. Scammers are out there
FSBO scams happen to both buyers and sellers with little recourse. What if someone hacks your email and intercepts the wiring information for your sale? It really does happen!
Even the Federal Trade Commission is aware of these dangers and has warned people not to use email to send financial information or instructions. "The FTC's alert to consumers emphasized a key step all buyers (and sellers) can take: However convincing an email may appear, if it provides money-moving instructions for your closing, stop right there. "Email is not a secure way to send financial information, and your real estate professional or title company should know that," the FTC said."
Some of these scams have cost people hundreds of thousands of dollars and looked legitimate right up until the point the deal fell apart.
2. Liability is all on the seller
"A seller (or buyer) who doesn't have the representation of a licensed agent pays for those mistakes. Attorneys can close a real estate transaction, but they don't carry errors and omissions (E&O) insurance." According to Inman.com you could be setting yourself up for big potential issues if you do not have the right representation.
3. Paperwork can get messy, credit, titling, escrow...
In today's age of the internet you can download almost anything. But what you don't know could hurt you. Without the help of a real estate professional, you could be setting yourself up for missing paperwork related to your title or escrow that could cost you.
What don't you know about titling and escrow? I am guessing a lot if you do not work in that area. There is a reason there is a whole industry dedicated to getting those parts of a deal correct.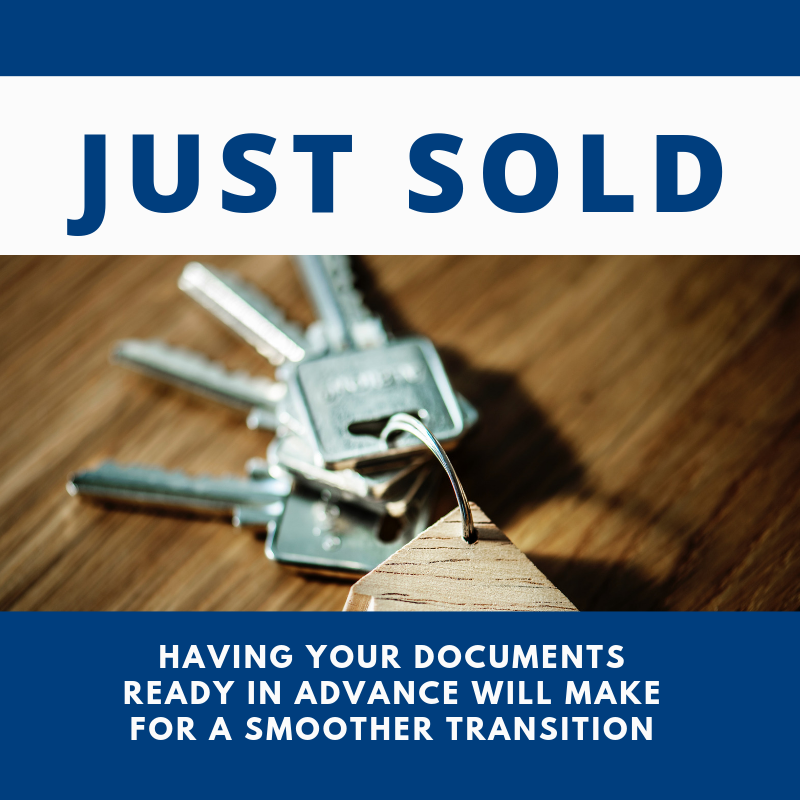 4. FSBO sellers can get stuck in a bad deal
Contracts are binding. You can tell yourself you will be careful, but do you have the eye for detail (or the experience) to be sure all of your I's are dotted and T's are crossed?
One misplaced decimal point or comma could cost you thousands. If both parties sign a contract with an error it is binding.
Something as simple as $178,265.00 instead of the intended $187,625.00 would cost you $9,360.00. If you sign to sell at that price you will be out that money with no recourse.
One would hope that the buyer would be understanding and not hold a seller to an error costing them almost ten thousand dollars, but they don't have to if you make a clerical mistake.
5. FSBOs sell for less
According to the National Association of Realtors, "FSBOs accounted for 7% of home sales in 2017. The typical FSBO home sold for $200,000 compared to $265,500 for agent-assisted home sales."
What could you do with an additional 65K? That is more than a little pocket change. And it is way more than you would have spent in realtor commissions! Looking at 6% of $265K you would expect to pay just under $16,000 in commission. That would still leave you almost $50,000 ahead of selling yourself.


6. FSBOs spend more time on the market.
Do you have a deadline by which you want or need to sell? By not having all of the help provided by a realtor with access to buyers you could be sitting on the market for far longer than you hoped.
The longer your home takes to sell the more money you are out. According to Inman.com, "On average, 18% of FSBOs were unable to sell within their chosen time frame last year."
If you are one of those 18% and needed to sell for a job transfer or to not miss out on purchasing some other house you love, could that be an issue for you?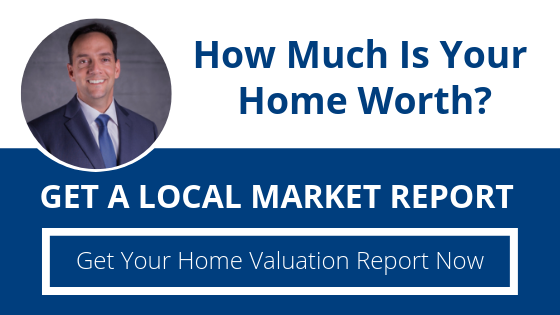 7. FSBOs lack representation from a professional
There are buyers who only want to deal with professionals. Some people just like the security of knowing that a licensed professional will be handling all of the paperwork and other details.
They might like the look of your home from the street, and you might have an absolutely beautiful interior. Some well-qualified buyers will never know because they are not interested in dealing only with the homeowner directly.
8. Marketing costs time and money
Do you know the best places to market your home? A sign in the yard will just not cut it in the competitive market of real estate these days.
There are FSBO sites where you can list your home. But some potential buyers may not know those sites exist. They may not be interested in dealing with the private homeowner at all.
You may be able to pay a flat fee to a broker to list your home on a MLS site for you, but that could get expensive. Just like taking out advertisements, printing fliers, and listing your home on local sales forums.
9. Inspections and codes
Do you know what codes will have to be enforced and which things could be grandfathered in because of the codes when the home was built? It could cost you, the seller, thousands if you get stuck making upgrades that would have been unnecessary.
Just because something shows up on a home inspection does not mean the seller is required to fix it before the sale is complete. Having a knowledgeable professional who knows what is required or just reasonable could save you thousands. Having someone who can negotiate for you in that situation could save you money and time.
Choosing to do some small repairs could be worth using sweat equity. If the upgrade is major it might be worth knowing if it is actually your responsibility before the sale can go through.
10. Hidden costs of FSBO's
Are you paying for credit reports to be run on potential buyers? Did you have to spend more than time listing and marketing your home?
There are many little things that could add up to significant cash out of your pocket if you go the FSBO route.
Dealing with the Title company will cost you out of pocket. Are you aware of what fees they charge? Do you have time to research the best company to handle your deal?
Should you hire an attorney to look over your contracts? Have you ever considered that you might need one?
11. Time = Money
What is your time worth? Do you know the dollar value of one hour of your time? You could "spend" hours of your precious time that could have been put to better use if you hire someone like Navy to Navy Homes to sell your house and take care of the details.
Something that might take 15-20 hours of your time might be a simple fix for the crew at Navy to Navy Homes because they already have the systems in place. They have forms and resources that the average person doesn't even know that they need.
If you spend just 10 hours a week working on the sale of your home at $20 per hour it could really add up. Let's say it takes 8 weeks for your house to sell. That is $1600 that could have been part of the commission your realtor would have made.
In addition, during that time they would have been marketing your home to buyers who qualify and were interested but did not know your home was for sale. They would have been listing you on websites you do not have access to where people are actively looking for homes. They would be earning that commission by working for you.
Additionally, you would not be spending your nights and weekends working on the sale of your home. You could be out looking for your next home or just enjoying time with your family.
12. Finding a Qualified Buyer can be tricky
Your realtor will know ahead of showing your home if the prospect can afford to purchase your home. They will make sure that the prospective buyer can qualify for a mortgage that will cover the purchase of your home.
There will be no time wasted with lookers (and tire kickers) who are dreaming of homes they could never afford.
Going the FSBO route how will you know ahead if you are wasting your time with a buyer who cannot afford to purchase right now?
How many times do you have to show your home to someone who has absolutely no intention of buying but saw your sign and was curious what the house looked like inside before you let a professional handle it?
13. The savings of commissions is a myth
Just because you saved that 6% commission does not mean that you saved money. A home does not get an offer, make it through inspections, escrow, and titling without someone doing some leg work.
If you do not price your home correctly you could be leaving thousands or even tens of thousands of dollars on the table. Additionally, the costs to market your home could add up if you do not sell quickly. You could incur costs that you would never see by going FSBO.
There is a reason that realtors charge a commission. It is because they actually work for that money. By handling all of your marketing, home showings and open houses, listing your home on the appropriate sites, reaching out and connecting with buyers they are working to get your home sold. Never mind all of the details they handle after an offer is accepted to get the home through the sale process.
If they do not sell your home they do not get paid. They are motivated to sell for you. They are not just taking your money, they are working for you.
Buy hiring a professional realtor, like the ones at Navy To Navy Homes, you could sell for higher and actually make more money on the deal overall. A quick sale at top dollar is better than a low selling price and months on the market!!
14. Realtors are skilled negotiators
Do you know when to accept an offer or when it is better to reject one? What if someone offers you less than you are asking? Are you a confident enough negotiator to stand firm by what you need to get out of your house if you are approaching the deadline of when you wanted to sell by?
When working with a realtor they will not just bring any offer to you. They know the value of your home and will work to negotiate people to a reasonable price. They can sell the value and specifics of your home showing value along the way.
They will know if an offer is reasonable, if there is room to negotiate and most importantly if the prospective buyer can qualify for what they are offering.
In the case of multiple offers, they can use their negotiating tactics to get the highest possible pricing by using the buyers against each other.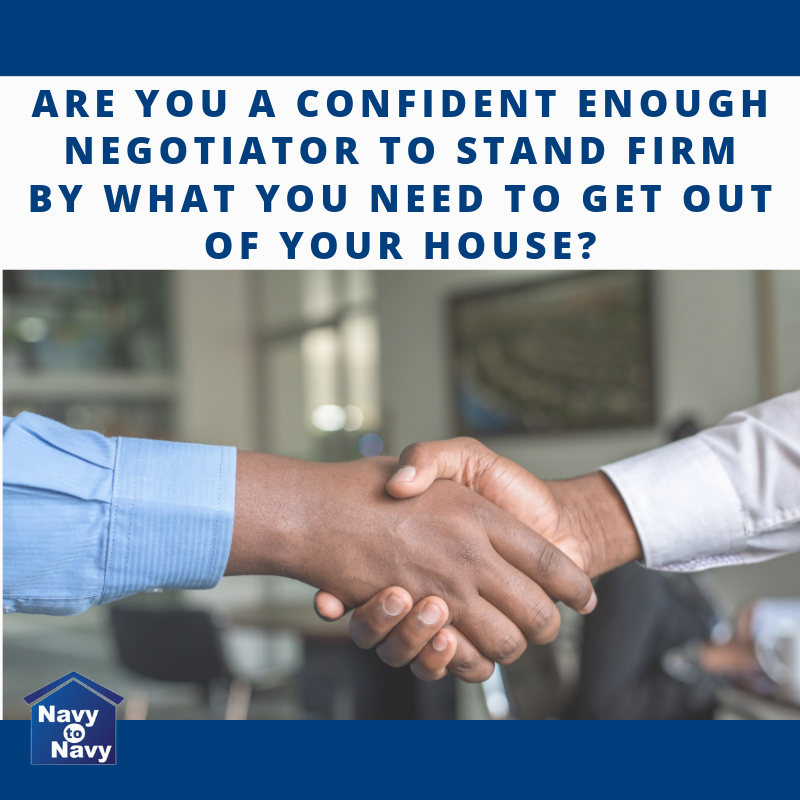 15. Buyers may never see your home without MLS representation
If you want to maximize your selling potential and reach the most interested buyers you want to be on the big sites. You will not get on Realtor.com or Zillow with your FSBO unless you know to market there. That sign in your yard will only reach those in your neighborhood.
To help you accurately price your home right off the bat, a realtor can give you recent sales data and market analyses. They can help you price your home and get it in front of the people who want homes like yours.
16. FSBO's often get priced by emotion
A common misstep by an owner is letting emotion dictate how they price their home. When you are emotionally invested you might think you have the best house on the block and price it too high.
It is obvious to buyers when a home is overpriced. It will not take much time for word to get around and buyers to be turned off.
By using a real estate professional you will have a comparative market analysis of your home that is based on what homes in your neighborhood of similar age, square footage, and amenities have recently sold for.
This data allows the buyers to compare homes and make reasonable offers as well. A well priced home will spend less time on the market.
17. Staging inside and out
There are several things that will set you up for the best price and quickest possible sale of your home. Some may seem obvious, but do you know how to execute them properly?
Let's start outside of your home. Curb appeal is a big deal. How your home looks when someone first pulls up is critical. Your realtor can give you insight into how your home will look to a potential buyer and what changes you could make to maximize your profits in your area.
You may love your crystal figurines that cover every shelf and table in your home, but you could really put off a potential buyer. A professional can help you with staging your home to offer the broadest appeal to buyers.
Summary
When it comes down to it, hiring a professional will not just make you more money on the sale of your home it could save you a headache or two (or weeks of them).
The crew at Navy To Navy Homes want to help you sell your home. But not just for your sake.
These professionals are also helping buyers into their next home.
They take this business seriously as they know what it means to both parties to have a great experience.
If you are ready to sell, or buy, Navy To Navy has you covered.