Everyone wants a condo in Florida. Well not everyone. But a lot of people do.
So much so, that we decided to roll up our sleeves and write an article on the top three condo communities in Orange Park Florida.
We looked at Google Reviews, Google satellite property features, property website and property Facebook pages (when they had them).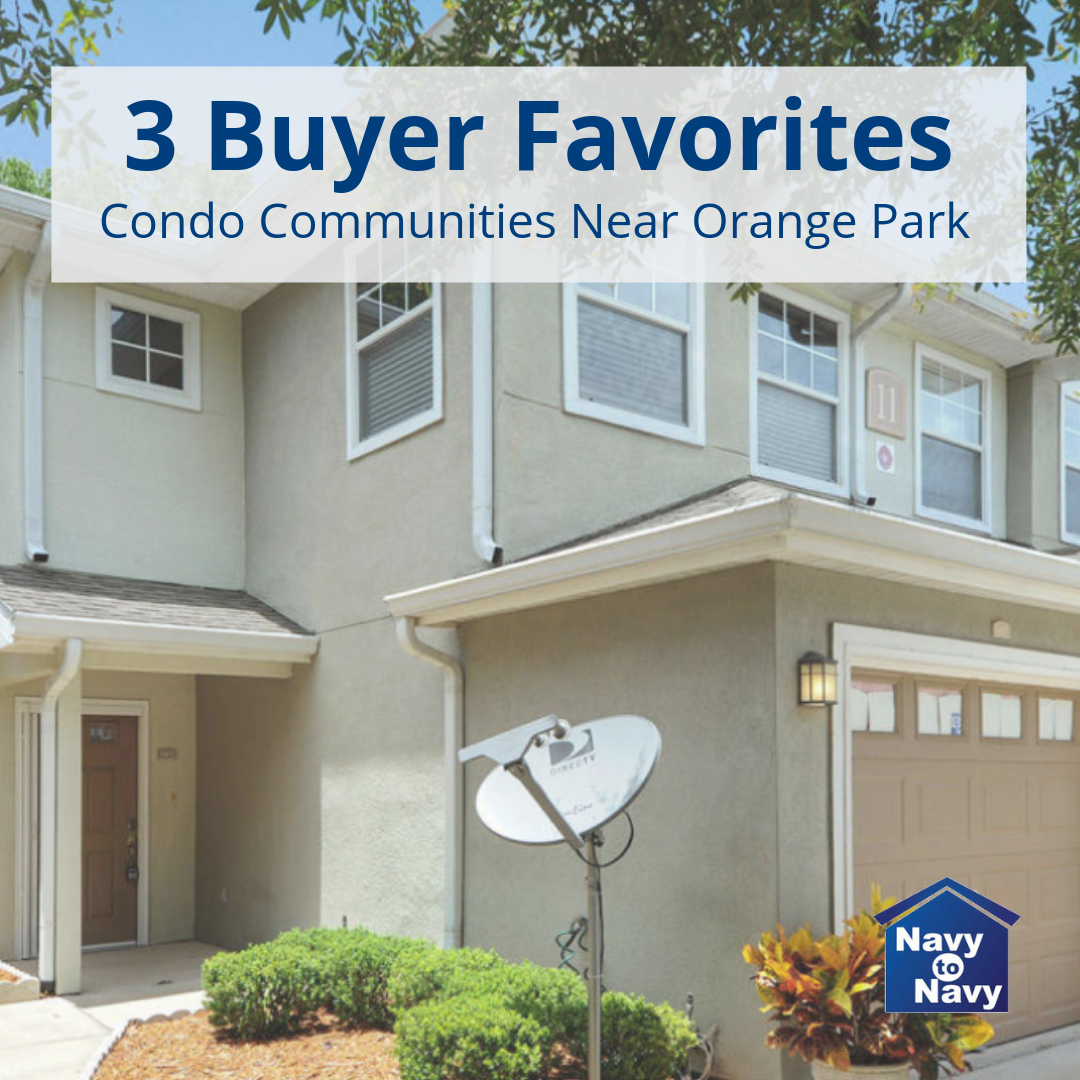 A Little Bit About Orange Park and Why It's So Special
As of the date of this article, according to Zillow.com,
"Orange Park home values have gone up 9.6% over the past year and Zillow predicts they will rise 10.7% within the next year. The median list price per square foot in Orange Park is $112 which is lower than the Jacksonville Metro average of $132."
What does that mean for you?

It means a great, low-maintenance property at a lower cost per square foot!

And if and when you decide to move on, the properties make perfect rental income properties for years to come.
Coventry Condominiums
4.4 Average Google Review - 23 Reviews
625 Oakleaf Plantation Pkwy, Orange Park, FL 32065
Coventry Condominiums are located about 25 minutes west of Orange Park, just outside prestigious Oakleaf Plantation. If you're looking for a little more peace and quiet, these condos are near the Branan Field Wildlife and Environmental Area - a 386 pine forest preserve with walking trails for viewing wildlife and vegetation.
Homes typically range in price from $114,000 to $135,000 and feature two to three bedrooms and two to three baths. The average list price is $123,000 in the average price per square foot is only $85.
Assigned schools are:
Oakleaf Village Elementary School which receives an 8 out of 10 greatschools.org rating

Oakleaf Junior High School which receives a 7 out of 10 on greatschools.org

Oakleaf High School, which receives a 6 out of 10.
School populations remain on the smaller side, with the high school serving only just over 2400 students at the time of this article.
Coventry Condominiums remains close to all schools with the elementary school just over a quarter of a mile away, the Junior High School just over a mile away, and the high school just over a mile away.
No more waking up early to sit in carpool Mom. The kids can walk together.
Coventry at Oakleaf is located minutes from restaurants, coffee shops (including a Starbucks), and health clubs and gyms to help you burn off all the restaurant calories.
Amenities feature a community swimming pool and an outside picnic table style facility that can be rented or special occasions.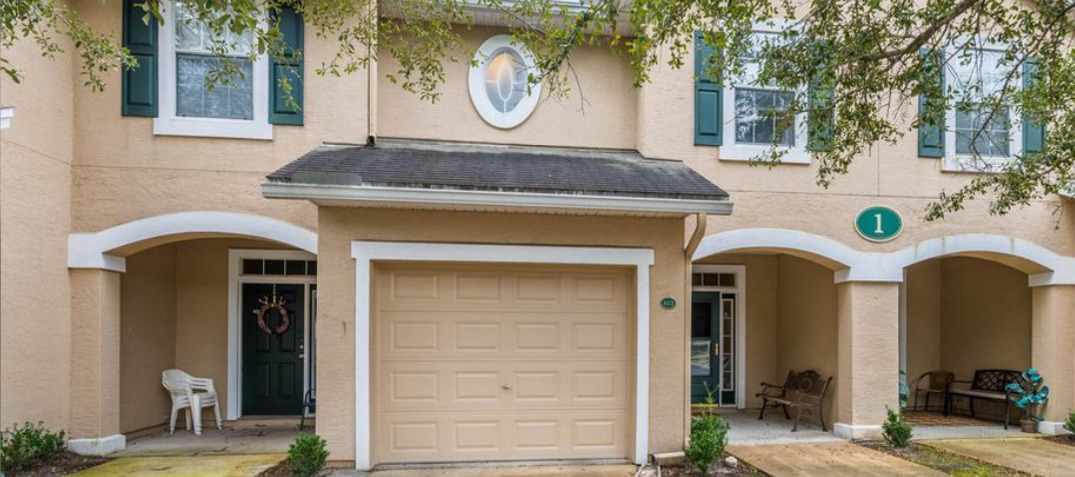 Chatham Woods
4.4 Average Google Review - 7 Reviews
5260 Collins Road Jacksonville FL 32244
Just north of Orange Park and 295, Chatham Woods lies 6 minutes southwest of Jacksonville Naval Complex, 14 minutes south of Ringhaver Park, and 11 minutes from Orange Park Mall.
If you're without children, or have young children, Chatham Woods is a great fit! Their updated event calendar features community friendly events like an art walk downtown the first Wednesday of every month.
Chatham Woods condo properties average between $75,000 and $120,000, with the median sale price landing at $100,000. The average per square foot is $76.
The average unit size ranges from 1020 square feet to just over 1700 square feet, for a 2-4 bedroom unit.
Chatham Woods is a mixed-age condo community, with units built between 1983 and 2006.
Assigned schools are:
Venetia Elementary School which receives a 7 out of 10 greatschools.org rating,

J. E. B. Stuart Middle School which receives a 3 out of 10 greatschools.org rating,

And Robert E. Lee High School, finishing out with another 3 out of 10 greatschools.org rating.
The Chatham Woods website does not currently list amenities or features, but a Google Satellite view reveals a pond located on the property. A pool was not seen.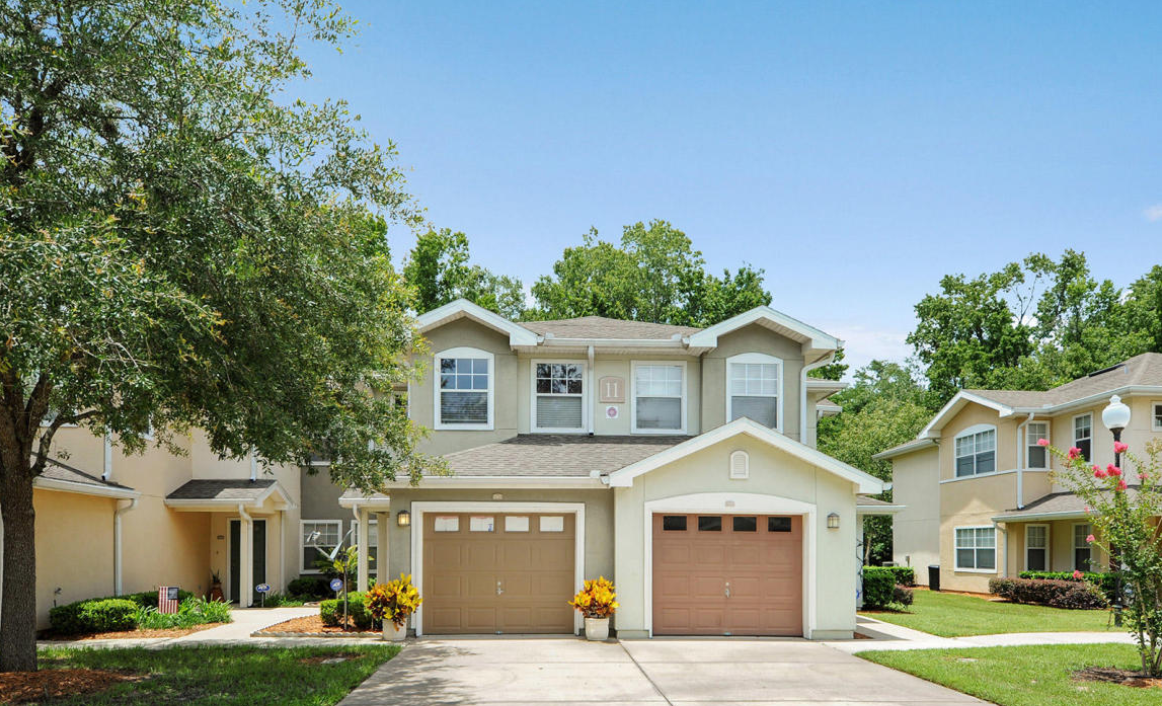 Cottages at Argyle
5 Average Google Review - 3 Reviews
8550 Argyle Business Loop, Jacksonville, FL 32244
A newer condominium site, the Cottages were developed mostly around 2006 and generally range from $90,000 to $125,000.
Most condo units are two to three bedrooms with two to three bathrooms. Condos in the Cottages range from 1100 to 1600 square feet.
According to condo.com, the average list price is $117,500 as of the date of this article. Cost per square foot averages between $85/sq ft - 100/sq ft at current market value.
The Cottages lie off of Argyle Forest Boulevard and feature beautifully landscaped yards with a gorgeous central pond, community pool access, playground, and a community patio and grill station for summer cookouts.
Assigned schools are:
Chimney Lakes Elementary School which receives a 9 out of 10 greatschools.org rating,

Jefferson Davis Middle School which receives a 1 out of 10 greatschools.org rating,

And Westside High School, finishing out with another 2 out of 10 greatschools.org rating.
The Cottages are centrally located, with only an 8 minute drive to Orange Park Mall and a quick 5 minute drive to Argyle Forest childhood favorites, like Chuck E Cheese.
Summary
If you're looking to stay near Jacksonville Naval Base, Orange Park is a great location.
If you have children, Coventry Condominiums at Oakleaf Plantation offer the best rated schools, with about a ½ hour commute to the Base.
However, that ½ hour drive may suit well, giving you ample time to decompress after a long day, to head home to hang out with the family and take a hike over at Branan Field.
If you have no children, elementary school age children, or homeschool your children - the Cottages at Argyle are also a top contender. With the assigned district school, Chimney Lakes Elementary, ranking 9 out of 10, a family-friendly community pool, and playground access for the littles - the Cottages work to offer a family-friendly environment at an affordable price.
If you're looking to purchase a condo in or near Orange Park, you'll want to keep a special eye on properties in these communities.
And if you're looking to sell your Orange Park condo, we'd love to help you get the information you need to help you sell your property for a great price!
Get your free property evaluation today and get ready for the future.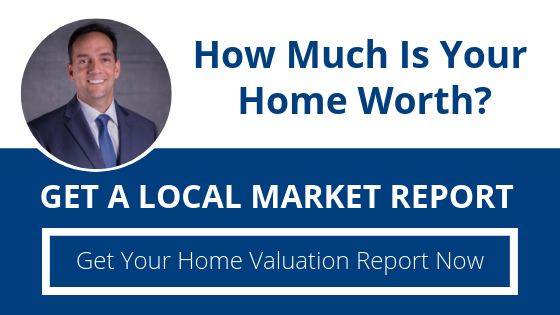 ---
Author
Delicia Ivins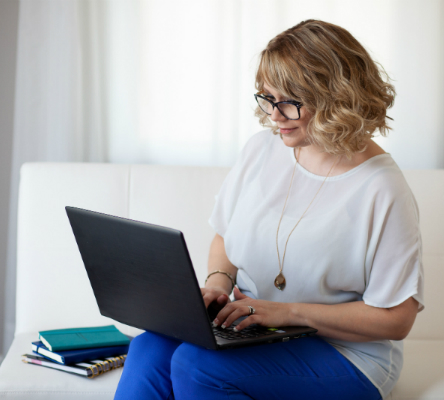 Delicia Ivins LOVES real estate. After she and her husband bought a fixer-upper property and flipped it, they took their 2 kids on a one-year National Parks tour while living in an RV. Since then, Delicia has dedicated her business to helping great realtors stand out from the crowd by writing fun and thought-provoking articles that engage audiences. She can be reached on LinkedIn or online at MissionMarketing.Today.