Finding a Military Real Estate Specialist
(Top 5 Things to Look For)
We are going through the top five things you need to look for in a military real estate specialist. If you're military or veteran and you want a real estate agent that knows and understands you and your unique home needs, then this is the blog for you. Five things coming at you right now that you need to look for that perfect agent to help you with your military needs.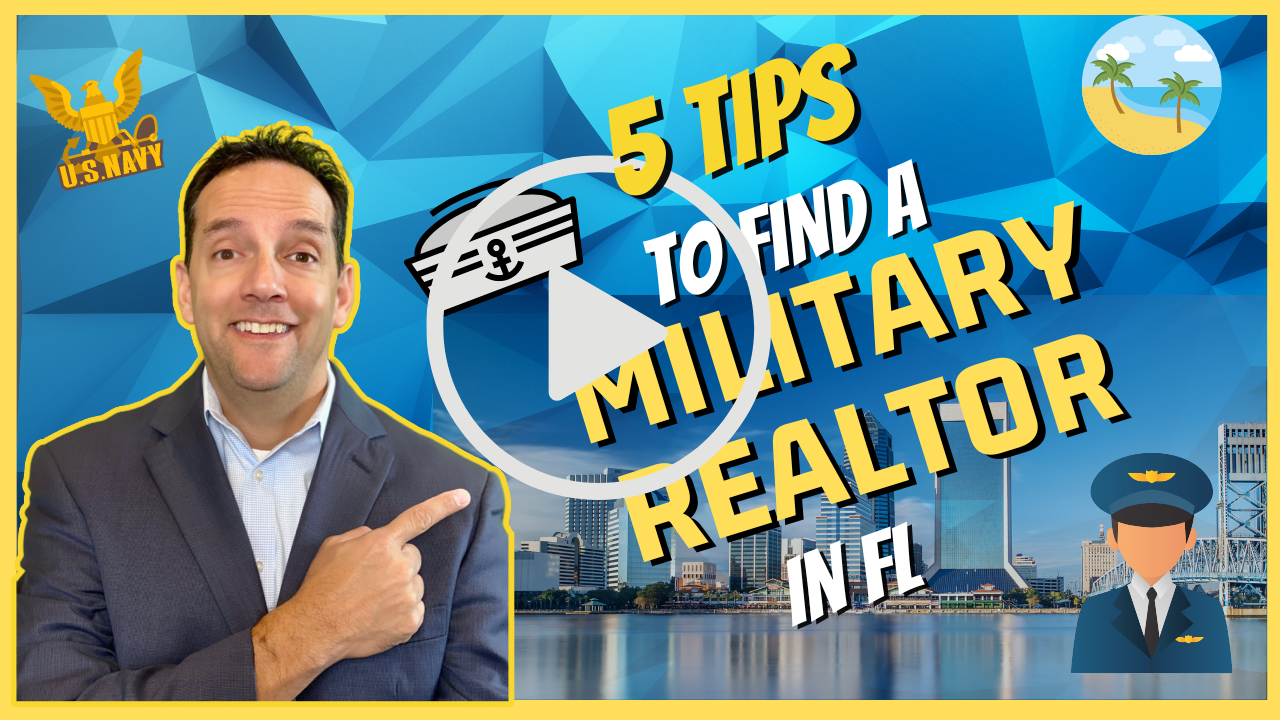 #5 Military Background or Affiliation
While this is probably the most obvious, it is often overlooked and that is if you're looking for a military specialist. You need someone with some sort of military background or someone who works with a company that has military and veteran affiliation.
Those realtors understand the unique needs that you have as a military family/person and your extraordinary moving needs. They understand that the timeline can be very short. They understand that sometimes you're not even co-located with your spouse or significant other when you are moving. Sometimes there's a deployment, sometimes you're doing sight unseen home transfers from one coast to another, or even another country back to the United States or vice versa and you're looking all online.
So, you need someone with a military background or some affiliation to be able to empathize with your situation. They don't have to have served, but maybe they're a military spouse or family member. For example, my daughter is in real estate and she has a fantastic understanding of these needs. She lived 24 years growing up in our military household and experienced them firsthand, many times.
She understands what it means to the family when she had to personally pick up and move schools, numerous times as a kid. You really want someone with that understanding and who also can speak the lingo a little bit. Your Military Specialist should know what is meant by "PCS" or what a deployment is and they should understand what the "base" or the "post" is just little things like that.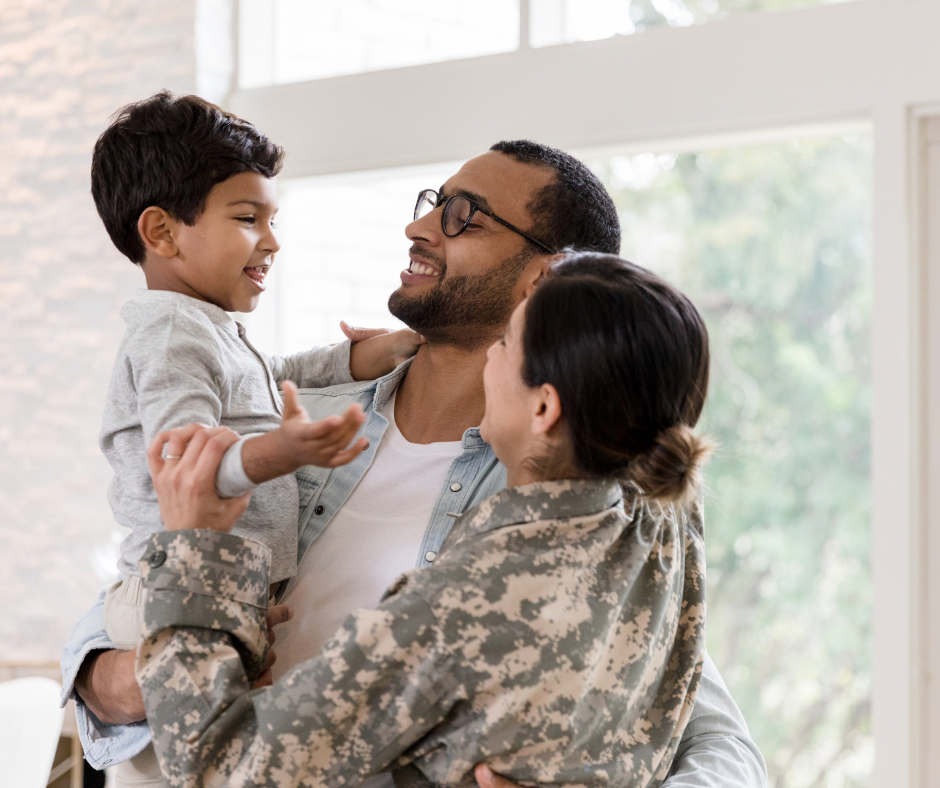 #4 Professional Military Designations
Number four is what is known in the Real Estate Industry as a "Professional Designation" to help military folks. Now there are several of these, probably the most commonly known is the "MRP" Designation which stands for Military Relocation Professional. It's a (NAR) National Association of Realtors designation and real estate agents can earn it by going to specific training that focuses on military real estate needs.
Now again, this doesn't substitute for having some sort of military affiliation or background. But what it does do is it allows realtors to get trained on some of the basic needs surrounding military customers.
There are additional designations like FMS (Florida Military Specialist) that are even more laser-guided in helping Military customers. Now there are several other ones out there that you can get but they are not acknowledged by the NAR.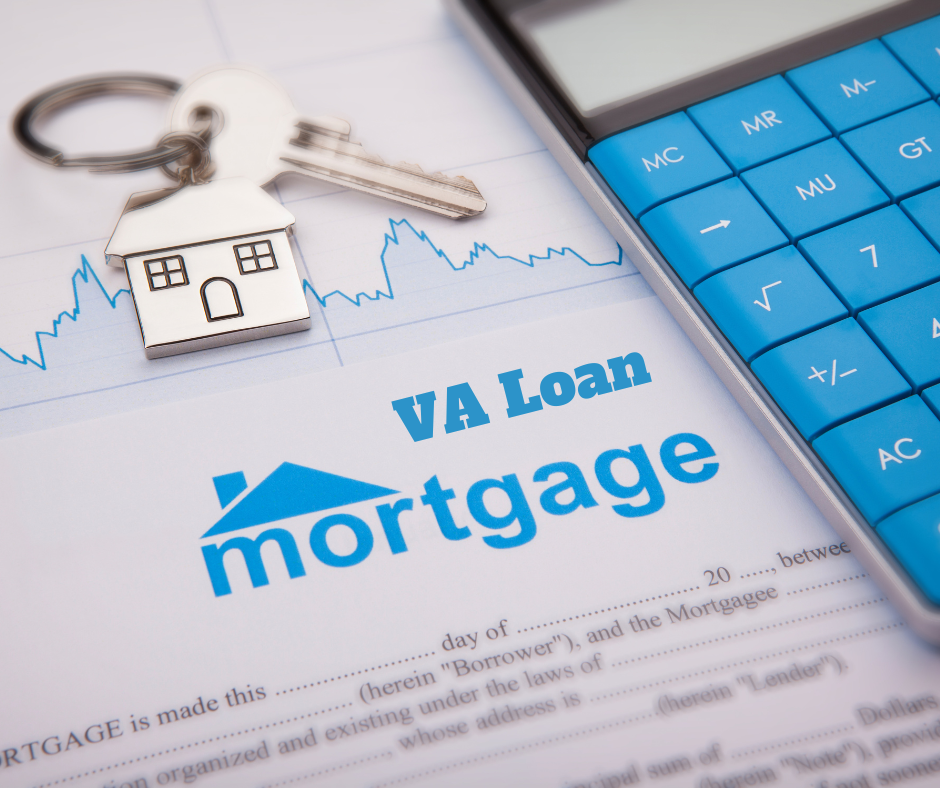 #3 VA Loan Experience
Now, moving on to number three. This is critically important. You want someone who has significant experience using the VA loan successfully. Now, not all military buyers are going to use the VA loan, but your real estate professional absolutely needs to understand the benefits of using a VA loan. They also need to understand the myths that surround the VA loan. Much of the negative information surrounding VA loans is not true but there are numerous misconceptions in the realtor community. We have a whole video series on the VA Loan Myths on our YouTube channel.
Additionally, if you're looking to sell your house, it's that much more important that you understand the VA Loan because there are many realtors who spread misinformation and are scared of the VA loan. Most of them are afraid of low appraisals but they don't know the three ways that you can contest a VA appraisal when it comes out and they're actually much more achievable than a conventional loan or an FHA Loan, if that appraisal comes back low.
This means that the VA Loan has to challenge that appraisals are phenomenal. We do them all the time. Not that we're all the time that they come in lower that type of thing. My point is that when they don't come in and what we expect, we know how to adjust those.
Now I'm saying that we a lot, obviously, I'm a military-affiliated real estate agent and our company Navy to Navy Homes, we just do it a lot. We specialize in the VA Loan, so for part three, you really want someone who knows the VA loan backward and forwards whether it is on the buying side or on the selling side.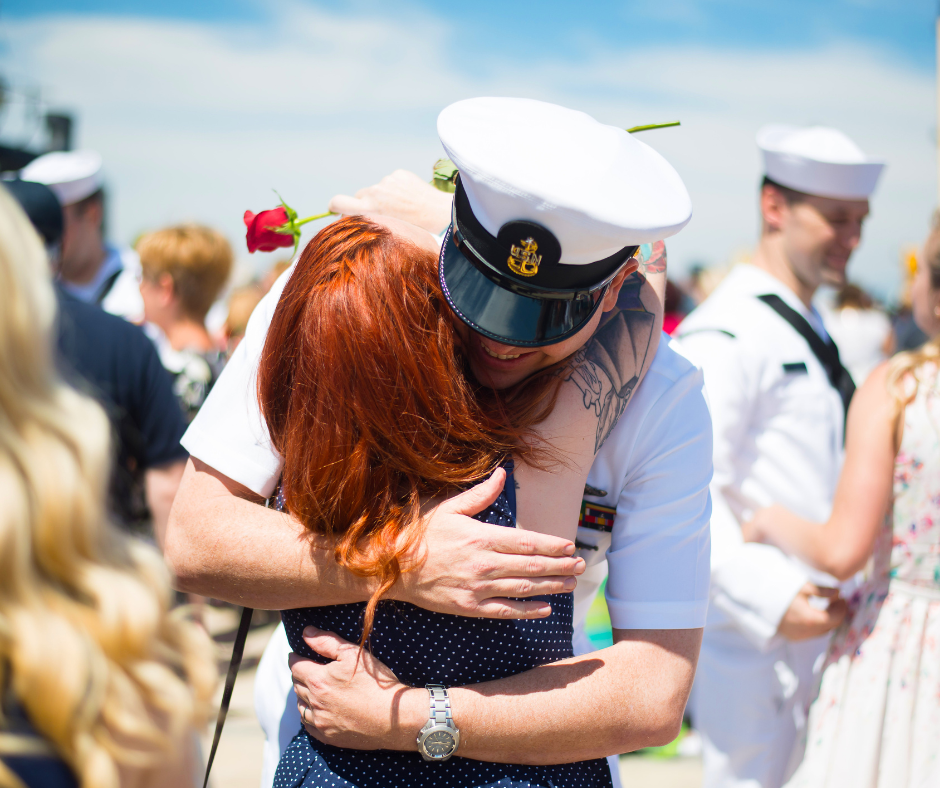 #2 Military Friendly Network
The second most important thing is they need to have a military-associated network, what do I mean by that? Having real estate professionals and lenders that specialize the VA Loans is just part of the plan. The network also needs to include Home Inspectors and Insurance companies that all know and understand military needs. Many of them have military discounts as well.
They need to have companies that understand that military family's plans can change quickly. They can be forced to pick up and go with little notice. It's important to cover all real estate needs, including Property Management. It's also critical to understand the lease and the military clauses in those leases. So an important piece to your Military Real Estate specialist is to have that military-affiliated network that can service all your real estate needs.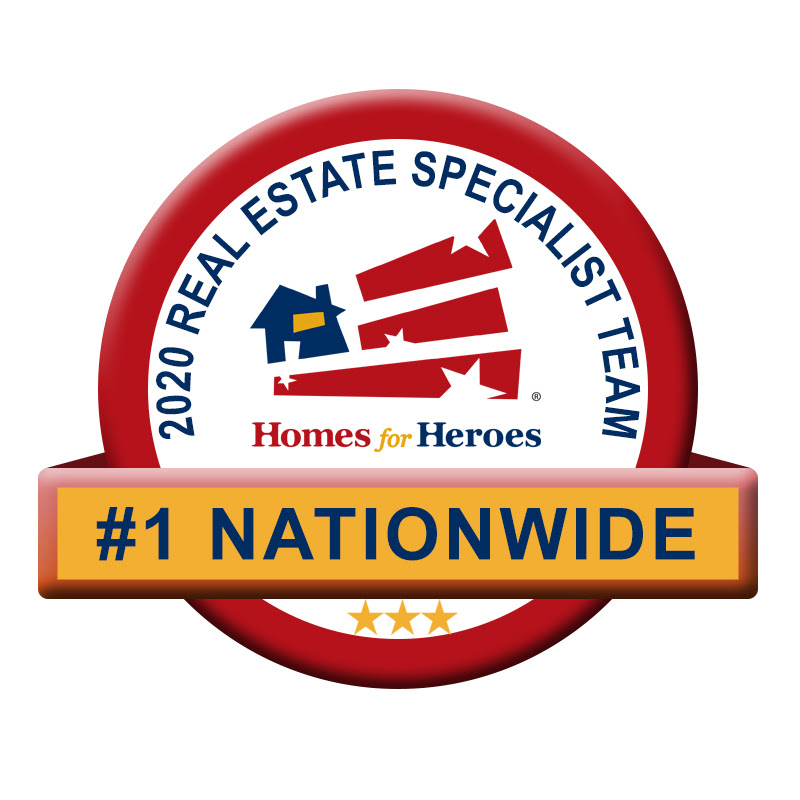 #1 Homes for Heroes Affiliate
Now, number one and most importantly, you want your military real estate professional to be a professional Homes for Heroes Affiliate! Homes for Heroes is a nationwide organization where agents "put their money where their mouth is" and give large portions of their commission checks back as rewards to their customers. Homes for Heroes work with all sorts of people that are in and around the real estate space to give back both in service and indeed to our hero community: military, veterans, first responders, teachers, and medical professionals.
Homes for Heroes affiliates give almost 25% of their commission back to you…just to say thank you for what you do to support our country each and every day. They understand the extraordinary things that you go through and want to do their part to show their appreciation. It can come to you as a check after closing or it can be used as closing cost assistance. It's an amazing way that military real estate specialists can give back to you.
So, we hope that in your quest to find a true Military Real Estate Professional these 5 tips will help narrow the field. We have long since been known as the go-to military real estate company in Jacksonville, FL but we hope this info helps you no matter where you live. As always, if you ever have any questions, give us a shout.
Navy to Navy Homes
4540 Southside Blvd Suite 702
Jacksonville, FL 32216
904-900-4766