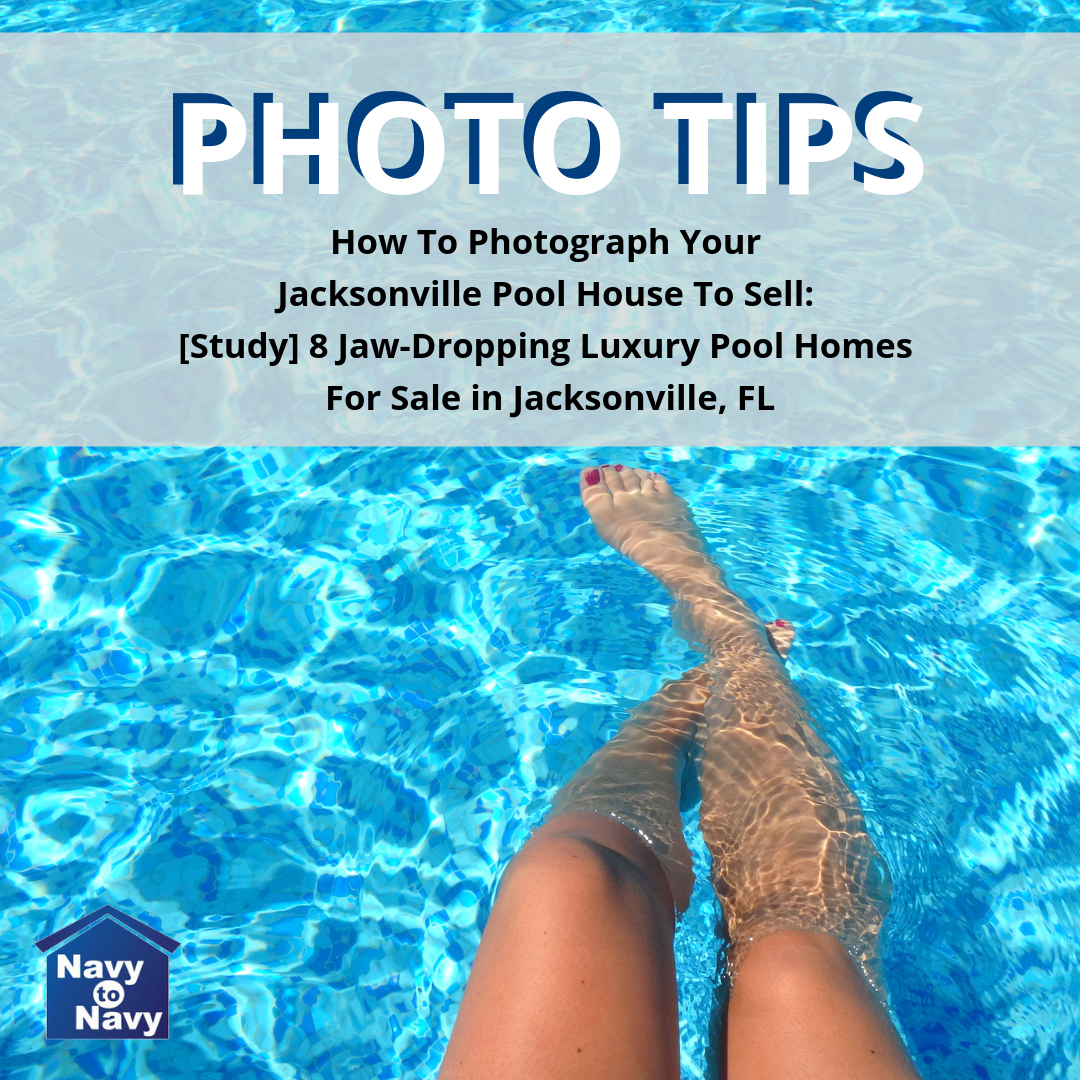 Do you have a unique pool at your Jacksonville, Florida home? Showcasing that asset can set your home apart from the rest. Following a few simple tricks, you will get beautiful results.

If you have some simple equipment you could do it yourself. The truth is, hiring a professional may be worth the price. Your realtor can suggest a photographer who can do both your interior photos and showcase your pool area.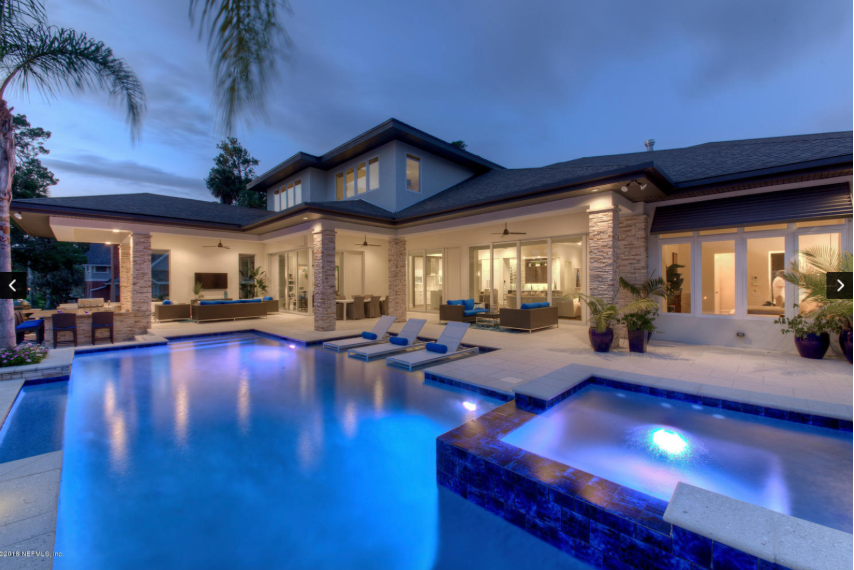 Night time is the right time - You paid for the color changing LED - you might as well maximize its effect.

You may need to use a long exposure for the colors to look their best. Another consideration will be if you use a tripod. With long exposure, you will need to hold steady for a much longer time than usual. By using a tripod you will have cleaner, crisper images.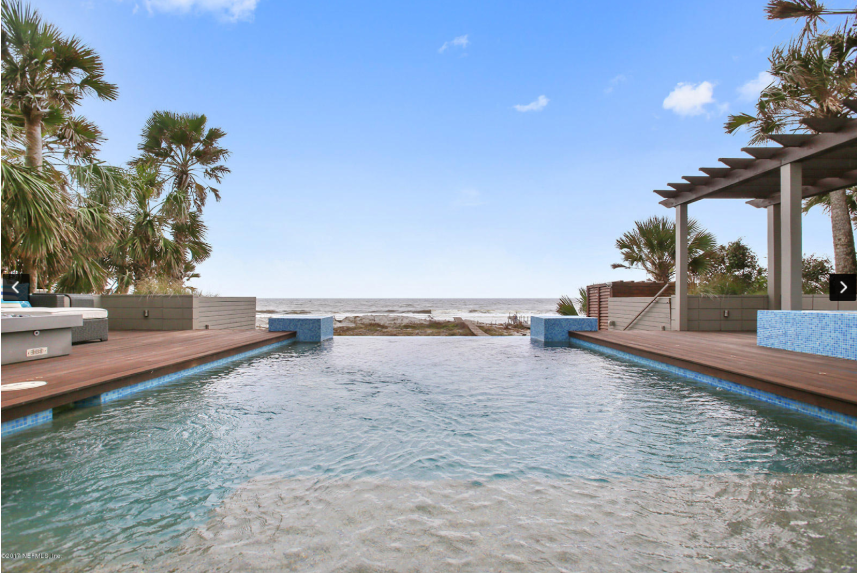 The point of view shot - If you can get a picture that invites people into your pool to see what life would look like from there it is a money maker!

Have a dramatic feature like an infinity edge? Use it! Help your potential buyers imagine sitting in your pool, enjoying that view. The view from your pool deck, sun ledge or outdoor patio will get them imagining living in the space.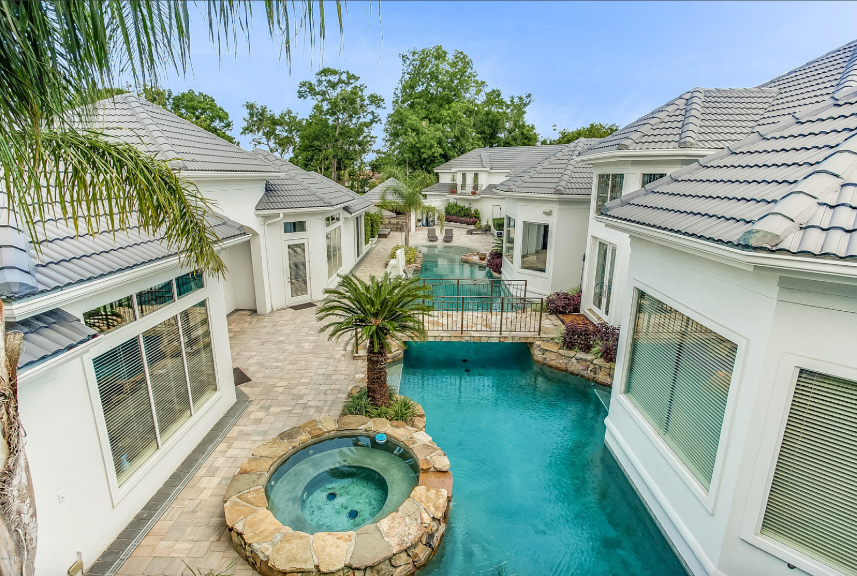 Outdoors are an extra room - Your pool is part of your home as much as your living room is. You want viewers to tour the home inside and out.

With a one of a kind area like the photo above, you want to give it the attention it deserves. Multiple shots from several angles will give a more complete picture of the area. If you have a unique area use that as a selling point.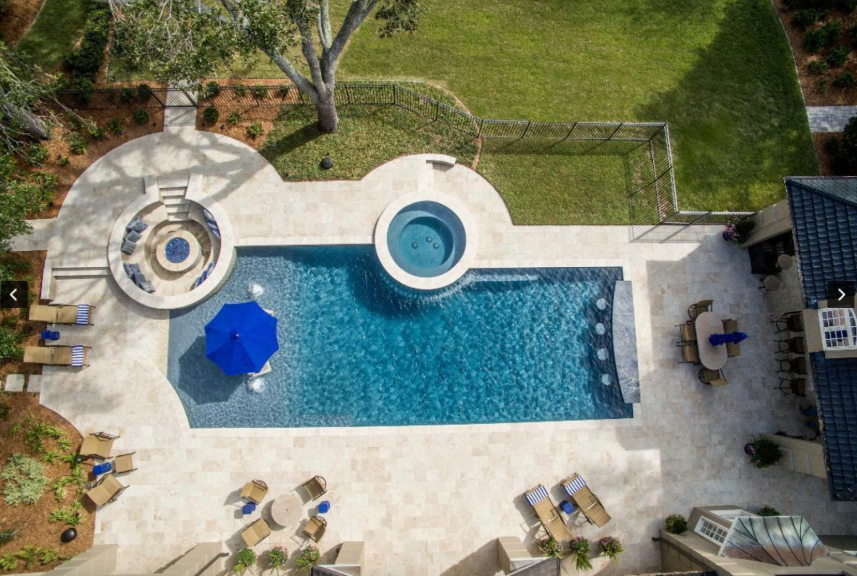 Get High - Take a photo from well above the pool to get a complete picture of your property.

You get a much more dramatic shot from above. If you have a balcony or access to a drone you can use the height to accentuate how the pool fits in the landscaping. If possible try several photos where you add or remove furniture to find the best composition. Shooting at dusk or just after dawn will reduce harsh shadows.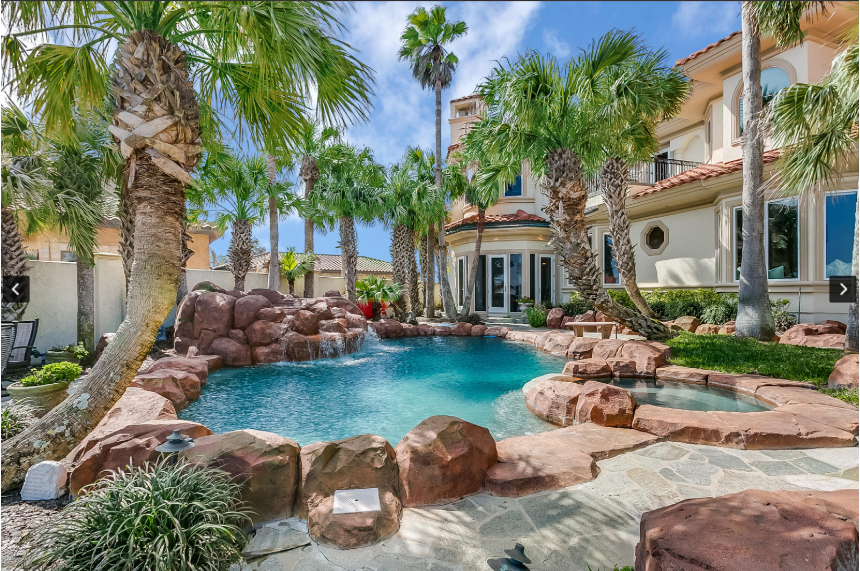 An Oasis in the city - Show your pool as part of the overall landscape. Pools are part of your asset and should be considered in the composition of your photos.

Remove anything that distracts from the overall aesthetic of the area. You do not need beach balls and pool loungers to prove the area is the perfect spot to entertain.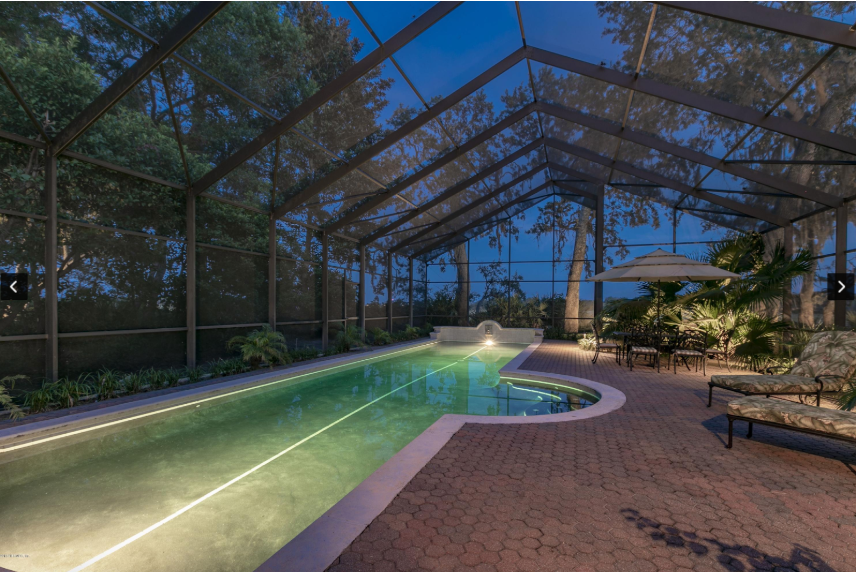 Timing is everything - Take pictures at many times of the day, reduce shadows by knowing your light. The best picture of your pool might not be during the day. As a matter of fact, in the daytime picture of the pool above it was not apparent there were swim lanes painted on the pool bottom.

Pay for a professional to do multiple sessions so you have day and night pictures of your pool and surrounding living space. You may find that midday does not shed the best light on your pool.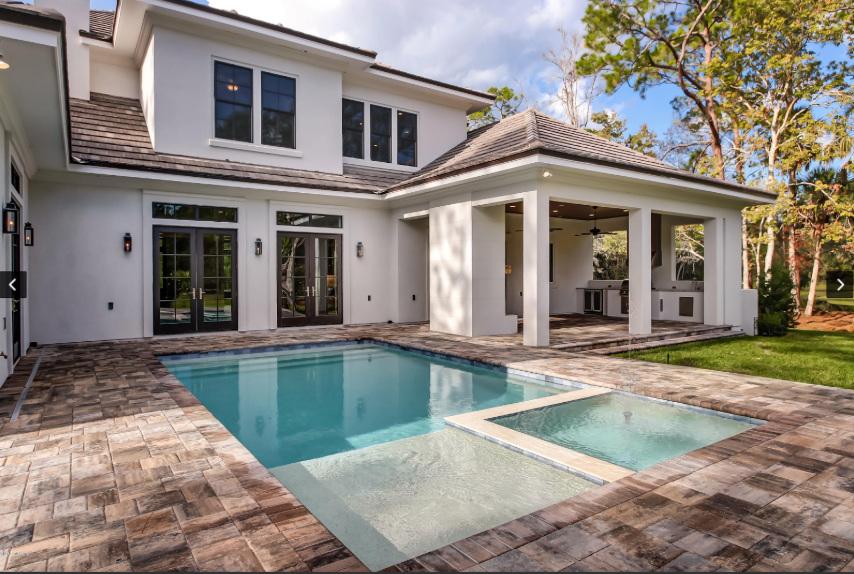 Low and Wide - Small pools can be accentuated from a unique angle to look bigger and more appealing. Being willing to explore the corners and different angles can make the pool look completely different.

Wide angle lenses will make the pool look bigger on its own. By shooting from the corner in this example this moderate size pool looks very inviting. This is little more than a plunge pool with a sun deck and spa. If the photographer had gotten a little lower they could have created even more drama and space in this shot.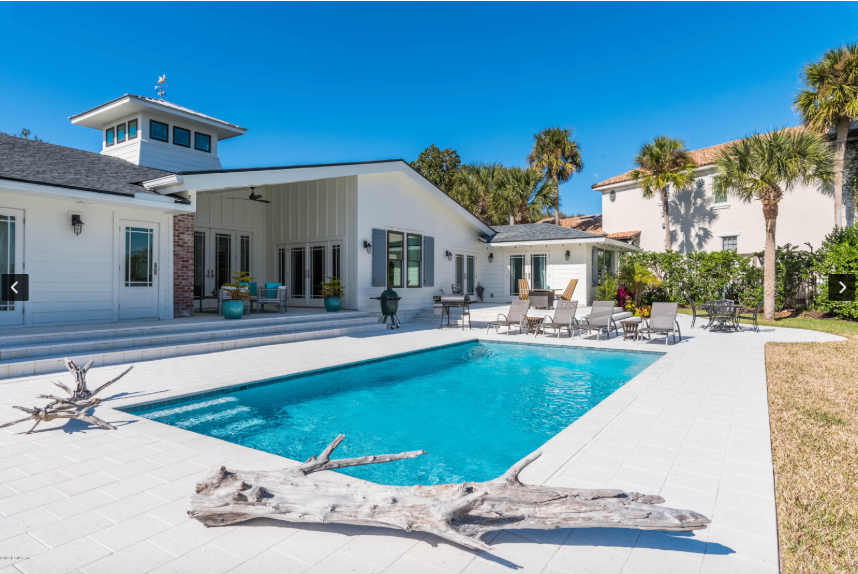 Clean and simple - Staging is important for your pool pictures too. Paying attention to the big picture of how all the pieces of the design work together will make your outdoor area shine.

Make sure your pool is clean! No leaves, deck swept, no dirt in the bottom, it is worth some extra time. You would not leave crumbs on the kitchen counter, so be mindful here too. Removing any unnecessary distractions can be just as important to the composition of your photo.
Considering a move?
We can help. We offer modern-day marketing techniques to help you sell your Jacksonville pool house - faster.
Get a free home estimate below.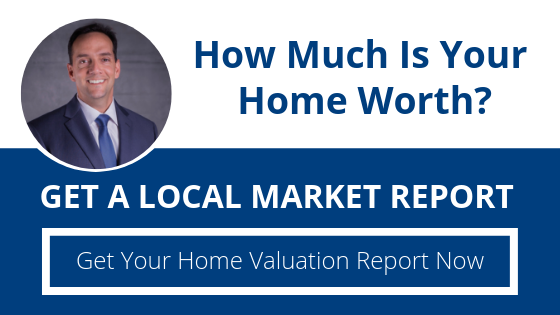 ---
Author
Jennifer Delaney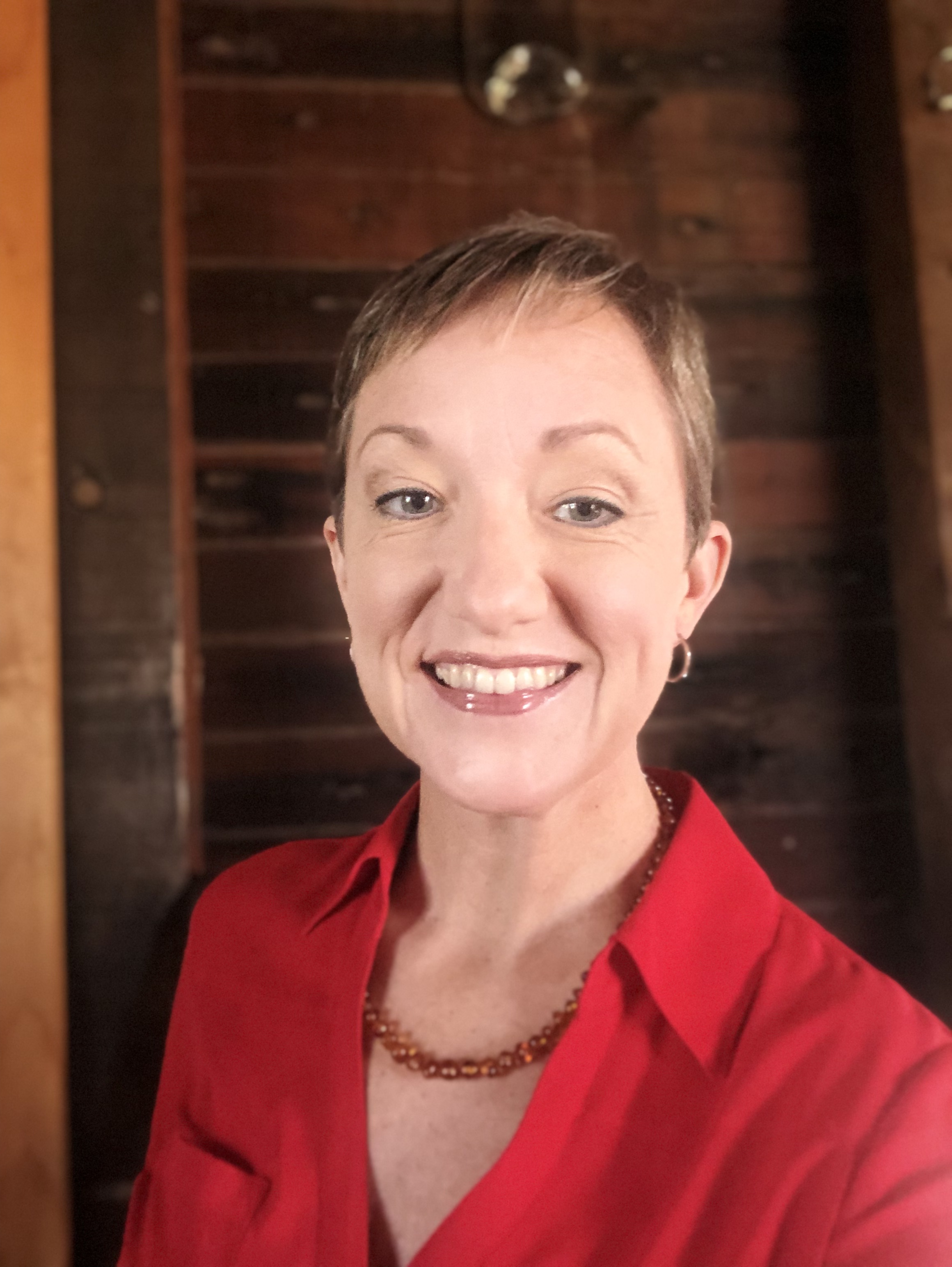 As "the" Brain of Paragon Copy, Jennifer will write the words you'll use to attract the long-term clients your business needs to take over the world. -- Brain@Paragoncopy.com