Jacksonville, FL is the third largest area in the country for military presence. If you are getting prepared for a transfer or deployment you may be wondering if keeping your home or renting it will be a better choice for you and your family.
According to Forbes.com, Jacksonville is listed as this #14 in the Best Places for Business and Careers. Forbes.com describes Jacksonville as relatively affordable with low unemployment and good job growth. As "Florida's third largest seaport and multiple military facilities. Naval Air Station Jacksonville, Naval Station Mayport, Blount Island Command, as well as Naval Submarine Base Kings Bay located nearby, make the city the third largest military presence in the country behind Norfolk and San Diego."
With all of this military presence you know there will always be movement in the rental market. Whether you choose to buy and then sell or decide to rent out that house when you deploy again, is a personal decision. Making the best choice hinges on knowing where the rental markets are already booming and positioning yourself accordingly.
Let's take a look at 7 HOT areas in the Jacksonville area to help you decide.
The Beaches
Any day at the beach is a good day. In Jacksonville, we have three white sand beaches lumped together. Not that they don't all have their own personality and perks. If sand is a priority then we have the spot for you.
Together, Neptune Beach, Atlantic Beach, and Jacksonville Beach, are a white sand oasis. Each with their own charm. This area is a long stretch of white sand beach dotted with any amenity you could wish for. Jacksonville Transportation Authority can take you where you want to go.
Shopping and sunbathing are close to home if you choose this area as your own. All of that sand and convenience comes at a cost. If you want to live close to the beach then know you will be paying a premium for space.
Fitness, coffee, and food abound in this area so you can take care of all of your needs while soaking up the sun and the view.


Orange Park
With an abundance of Apartments and Homes for rent, there is a place for everybody and every budget. Right on the St. Johns River and easy access to I-295, this centrally located area is a quick drive from the Jacksonville Naval Complex.
For families, the abundance of schools, proximity to the mall and good healthcare makes Orange Park a natural choice. If quick access to a Library or the DMV is needed you can stay right in your neighborhood.
Avondale
Admittedly higher on the cost of living the many eateries, gyms and coffee shops make Avondale a local favorite for living or hanging out on a weekend. If having those things within walking distance is what you want this may be a good option for you.
Bigger homes with large yards are a feature of this beautiful community. If the slow pace of a mature neighborhood is what you are looking for you may find the rental of your dreams right here.
San Marcos
Built to reflect the vision of San Marcos Square in Venice Italy you will be hard pressed to find a more visually appealing area anywhere. You will not want to miss the sunset at Riverfront Park or the world-class dining.
Good access to public transportation makes living in this historic style area easy to navigate. A variety of parks and it's walkability make it a great area to grab a cup of coffee or have a meal in one of many restaurants or cafes.


Photo by Wade Austin on Unsplash
Riverside
With a wide variety of apartments, multiple dwelling units and homes the Riverside area has a little bit of everything. If you are looking for a quaint cottage on a treed lot or a more modern apartment this area fits the bill.


The cost of living in this area is a little higher than other places in Jacksonville, but it's access to a variety of amenities is worth it. From gastropubs to custom barber shops you will find a unique living experience in Riverside. It is just a hop, skip and a jump to TIAA Bank Field for a Jaguar game or a concert.
University Park
With good access to public transportation and the St. Johns River you will find a good selection of housing, food, and shopping. This is a nice quiet area away from the nightlife of other areas.
Great public transportation means getting around to the variety of shops and restaurants can be as easy as stepping out your door. With a boat ramp, golf course and the Jacksonville University just around the corner you will never be without something to do.
Considering Renting Out Your Jacksonville, FL Home?
Get a free rental analysis now. Top neighborhoods like these are always in season!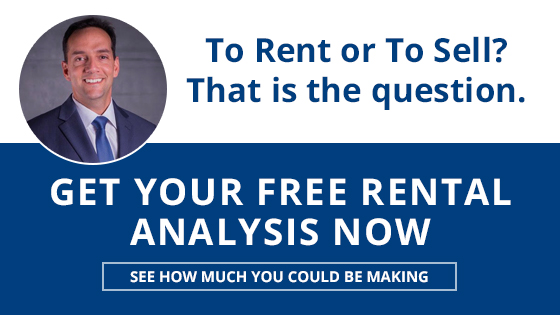 Navy to Navy Homes
4540 Southside Blvd, Suite 702
Jacksonville, FL 32216
904-900-4766