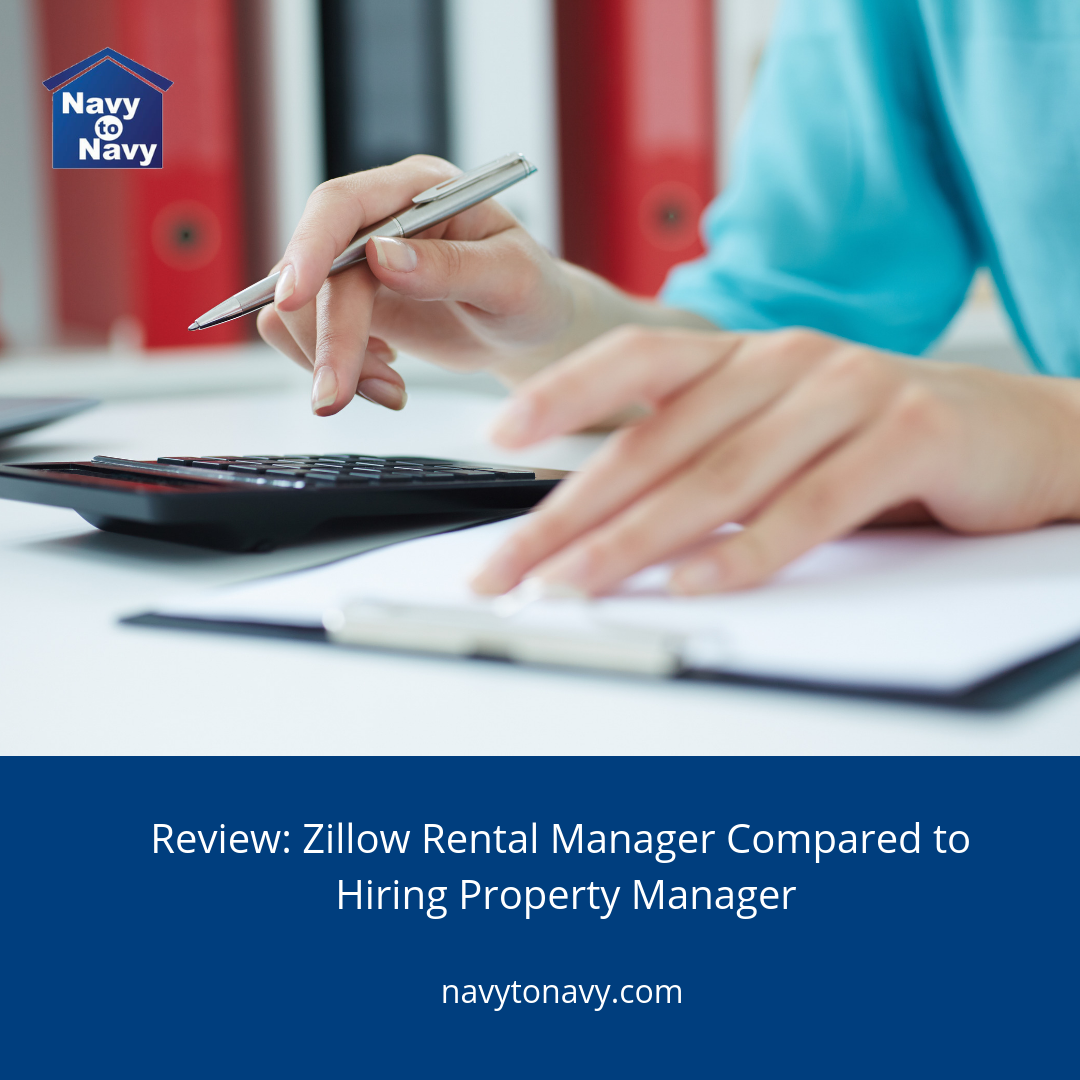 Review: Zillow Rental Manager Compared to Hiring A Jacksonville, FL Property Manager
Dear DIY Landlords - have you recently heard about Zillow's new product, Zillow Rental Manager?
Need to find new tenants? Want to keep your properties easy to manage?
Well, that's the aim of Zillow's new rental manager tool—keep rental management streamlined and simple.
But can a website product or app beat out a flesh-and-blood property management company when it comes to helping you make money on a property and reduce your stress?
Zillow: A Quick History
Founded in 2006, Zillow is a real estate and rental marketplace focused on educating consumers and connecting them with the best local professionals in their area. Zillow also "serves the full lifecycle of owning and living in a home: buying, selling, renting, financing, remodeling and more."
Reviews run the gambit but are generally favorable. NerdWallet's September 2015 review gives a solid cross-section of Zillow's pros and cons. One of the most common critiques centers around Zillow's notoriously hit-and-miss Zestimates. Houses end up either overvalued or undervalued by thousands of dollars. That makes Zestimates an iffy price/value barometer at best.
Still, one of the great things about Zillow is that it does not gate keep information behind a paywall. Plus they keep good records of sales and county tax assessor land values.
All the same, let's take a look at what this shiny new Zillow tool is all about.
Own property in Jacksonville, FL?
Find out what your property could rent for with a free rental analysis.
The "Hassle-Free" Offerings
As mentioned previously, Zillow does a great job of providing resources and info on handling rental properties. However, even with focused offerings, if you're not an experienced landlord or property manager, you will need to spend time expanding your knowledge base. Even an experienced landlord or property manager will need to dedicate time on how to best use the Zillow Rental Manager.
Zillow's main goal in introducing the Rental Manager tool is to "give time-strapped renters a competitive edge and save landlords the hassle and time of screening prospective tenants, performing background checks, and collecting rent".
Rental Listing
The potential renter pool expands dramatically thanks to cross-posted rental listings on Zillow, Trulia, and HotPad. While focused on houses, condos, and apartments with fewer than 50 units, Zillow offers advertising options for managers of larger apartment communities.
Pro: Ease of listing at a swipe and button press.
Con: Could end up with duplicate applications from harried potential renters who might not have an actual vested interest in your property.
Potential Renter Preview/Prescreen
Somewhat bundled into the rental listing portion, the Zillow Rental Manager also allows landlords and property managers to bring up potential renter info such as credit score, income, and even reason for moving. The $29 application fee is charged to the applicant and is free to the landlord/property manager.
Pro: Better vetted potential renters.
Con: If a system makes the lion's share of eligibility determination, other empathy-related factors such as facial expression or letters of explanation (such as a bad credit score due to a sudden major health issue) may not be taken into account.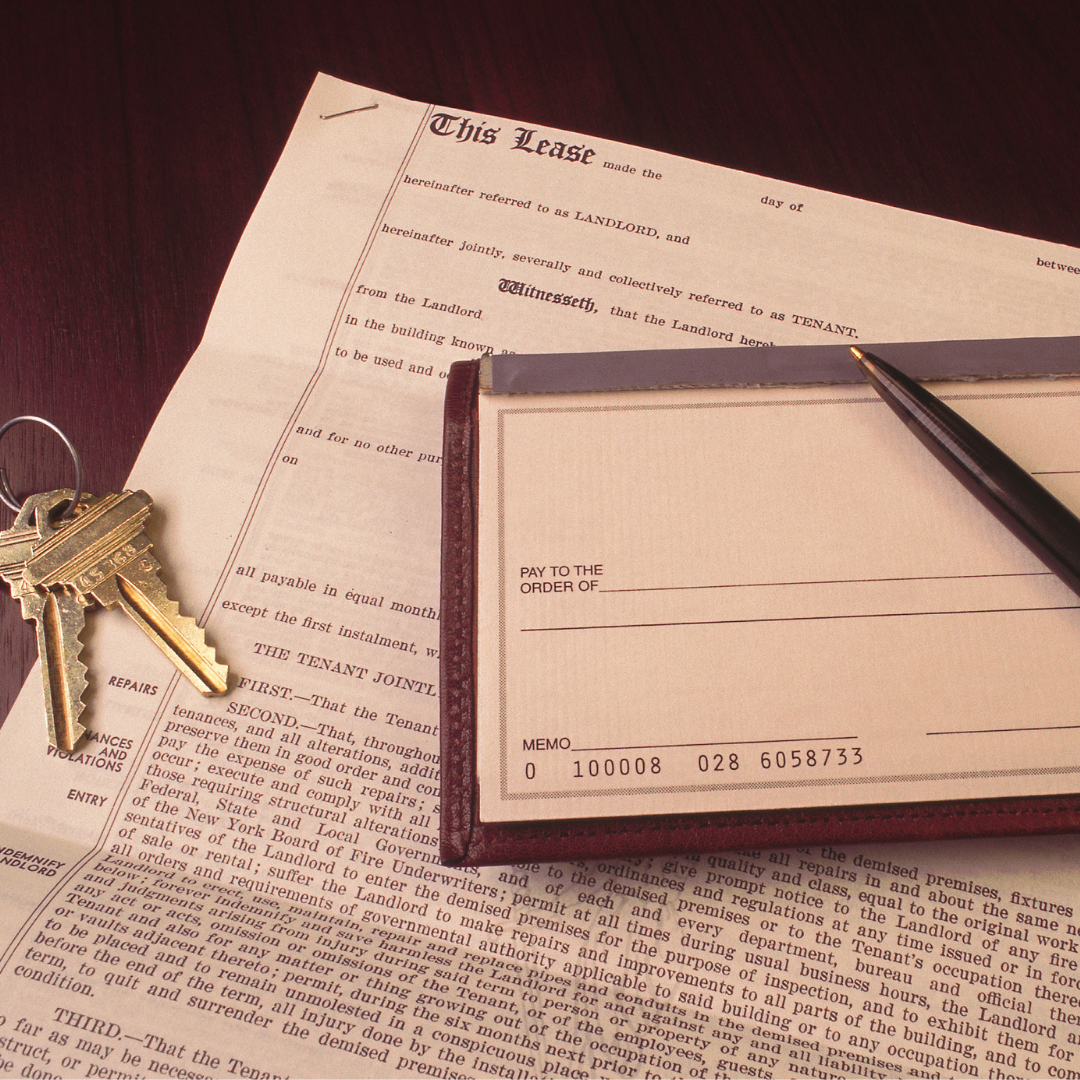 Lease Agreements
Easy-to-use lease templates are available for both wet signature and eSign through the Zillow Rental Manager. However, these leases are currently available only to select states.
Pro: Easy to obtain and use!
Con: If not available in your state, you'll have to find an alternative set of forms, which can be a headache and a half.
Many states offer basic lease agreements, but these are heavily weighted in favor of the tenant in many states, meaning in a legal dispute, the landlord has minimum protection.
Collecting Rent
Online payments are free to landlords/property managers. Tenants have the option to pay using ACH, debit, or credit (only ACH is free of charge). Zillow bolstered the security and service by partnering with Stripe and Plaid for processing.
Pro: Hugely convenient—and allowing landlords/property managers to take in online payments free of charge is a definite bonus.
"Renters can either make a one-time monthly rent payment or set up recurring monthly payments. The rent payment amount and due date are set by the landlord. " - Zillow.com
Con: While better than waiting for a physical check, if renters prefer paying using their debit card over an ACH, they may resent the processing fee.
"Online rent collection is currently free for landlords, and tenants pay nothing if they use ACH. Tenants will pay a 2.95% fee when using a credit card and a $9.95 convenience fee for debit payments. " - Zillow.com
Zillow also currently does not support American Express as a payment option.
This is a basic service. There is no payment protection for tenants paying late payments, nor is there any protection offered to the landlord for tenant non-payment.
By comparison, a property management service can automatically protect you as the property owner by imposing late fees and even offering eviction protection services for non-paying tenants.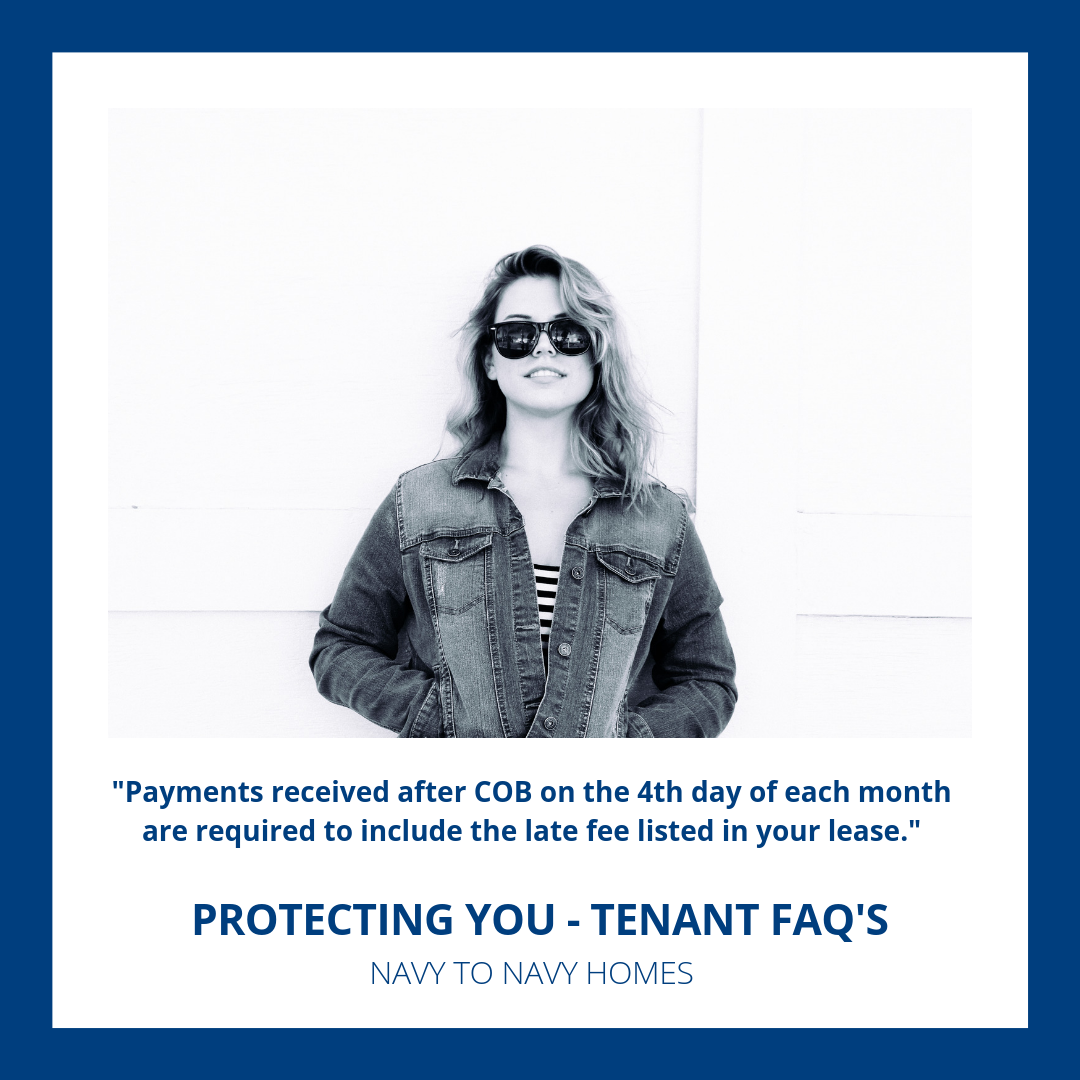 Who Is It Suited For?
Pros
Quick

Relatively efficient

Info readily available

Has an app

Cost efficient for landlords with a lot of time to personally manage each property. Cost appears to be $0 to list your property on the Zillow Rental Manager, with prospective tenants paying the application fee and any fees from paying rent with a credit card or debit card (processing fees).



Cons
Impersonal

Cannot measure the human connection/interaction

Cannot conduct face-to-face interviews with potential renters

No real protection against non paying renters

No solid assistance in the case of eviction

Price across the board for Zillow Rental Tool features is not easy to locate

May not offer lease signing options (If lease signing option is offered in that state, the landlord should run it by their lawyer first to make sure they are protected).

The landlord still does the bulk of the work.
---
While Zillow will list your rental and allow you to accept applications, the landlord still has to take time out of their day to:
review legal guidelines to make sure your property is legally "rent-ready"

review all applications

review/request all credit checks

schedule phone calls

schedule showings

schedule move-in walk through and move-in inspection

provide a lease agreement that protects the landlord

and set everything up for the tenant.
---
Additionally, the Zillow Rental Manager app has issues. A reviewer on the Apple store by name of Think_Big! gave the following 2 star review:
"In concept, I love the app is it such a great resource for our family's rental properties. However, we have really had a lot of issues with the app. There are spacing issues when you write up your property description where it will not allow the simple ability to just put spaces in between bullet points or paragraphs. We're also having a lot of sync issues with the photographs.
We'll add different photographs or reorder them in a listing and they just won't sync up properly even though they're the right size. Both of these issues are not an issue in Hotpads or Trulia and look perfectly fine there but, not in the Zillow Rental app, the regular Zillow app or the Zillow Rental Manager app.
I've reported some of these issues to Zillow support and they say that there's nothing that can be done. That really isn't an acceptable solution."
And yet despite the pro/con lists above, the Zillow Rental Manager tool is actually well-suited to someone who wants and can be a hands-on landlord/property manager.
From the information currently available, the landlord will have access to the entirety of the Rental Manager tool for free - including cross-posting rental listings.
Any costs mentioned are for renters and potential renters to pay (application fees, payment processing fees for rent paid online, etc.). (*Small exception: If you have an apartment building with 50 units or more, Zillow offers their advertising services which is a paid service.)
While Zillow provides some fantastic guides, this isn't the same as a professional property manager directly handling the preparation.
Depending on your state, there are definitely some things to consider before renting out your property.
Many states have very specific code guidelines for property rentals, and it's a good idea to find out what the legal requirements are and make sure your rental property meets code standards before allowing a tenant move-in.
If you can't or don't want to be available for renters' late night phone calls, plumbing problems, or emergency bed bug fumigation, then a property manager may be a better choice than DIYing it yourself.
How a professional property management team differs
A professional property management team such as Navy to Navy comes with knowledge, experience, and a personal touch—all at your fingertips.
You can get far more than just tenants.
You also get peace of mind and stellar service, even when less-than-stellar situations such as tenant removal, repairs, and sudden vacancies occur.
If you are a serious investor with multiple properties who wants to reduce how much time you're spending on rental management, spending a little bit of money to get a lot of time back seems a fair trade.
Professional property management companies such as Navy to Navy list their prices upfront and make them easy to understand. Even if you simply don't live near the property and don't want the stress, worry, or sheer anxiety that comes with being a landlord—your renters' first point of contact—the peace of mind that hiring a property management company versus using a smart tool like Zillow Rental Manager is huge.
Best piece of advice if reviewing a professional property management company: look for reputation.
For example, Navy to Navy manages over 400 properties and maintains a 4.5 star rating overall. That extra practice and experience makes a difference. An experienced property management companies also has contacts with some of the best trade servicer providers around.
People are more than numbers or facts checked against a list. So is real estate. A house is not just a house; it's a home. And renters are people, and people are a matter of heart.
And no matter how fantastic the tool, it can't replicate the authenticity or empathy of a human heart.
…Or having someone else field that call of, "Excuse me, hi, there's a gator in my pool..."
Own Rental Property in Jacksonville, FL?
If you're looking for professional property management in Jacksonville, FL, we'd love the opportunity to answer any questions you may have.
Interested in finding out how much your Jacksonville rental property could be earning?
Get your free rental analysis below.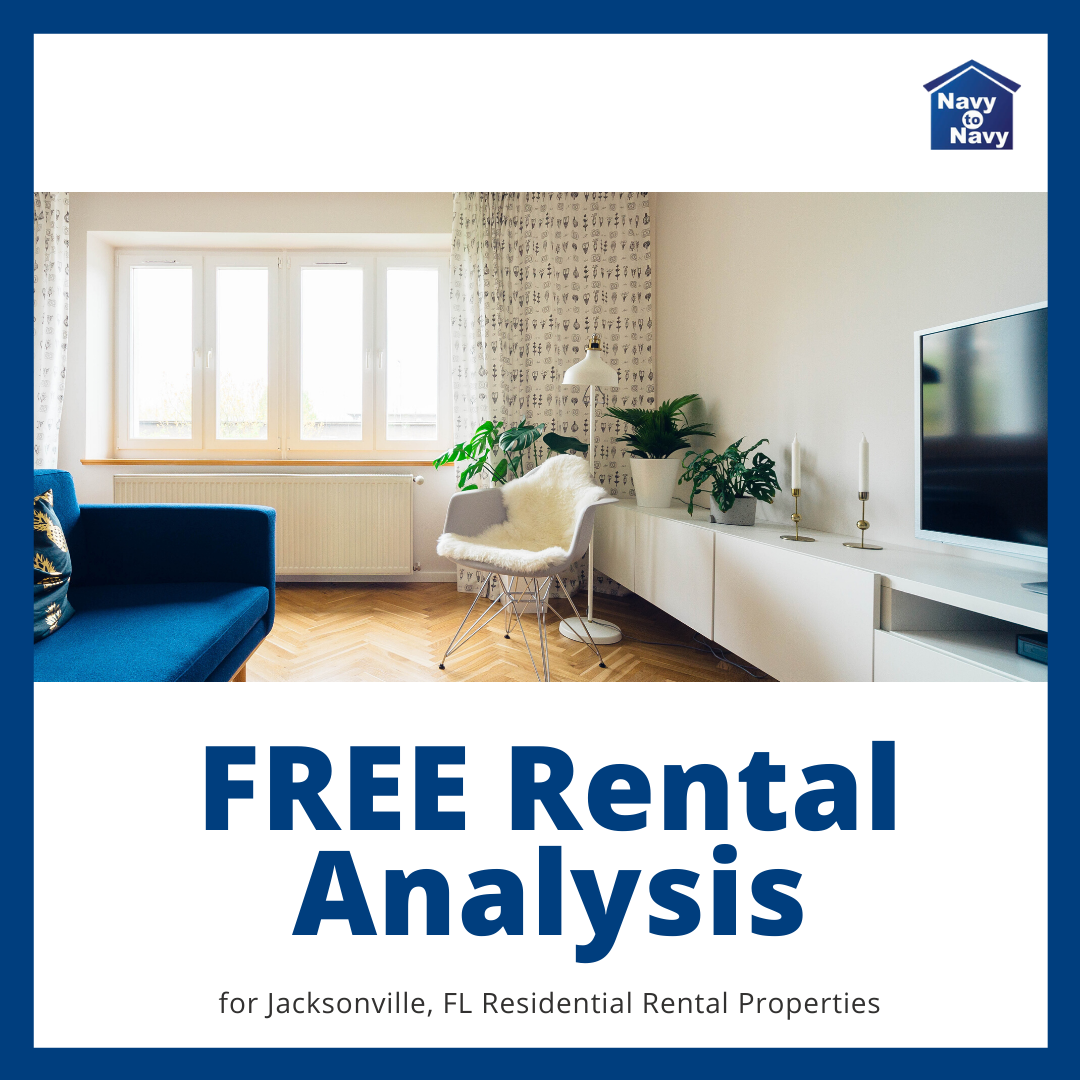 Navy to Navy Homes
4540 Southside Blvd, Suite 702
Jacksonville, FL 32216
904-900-4766