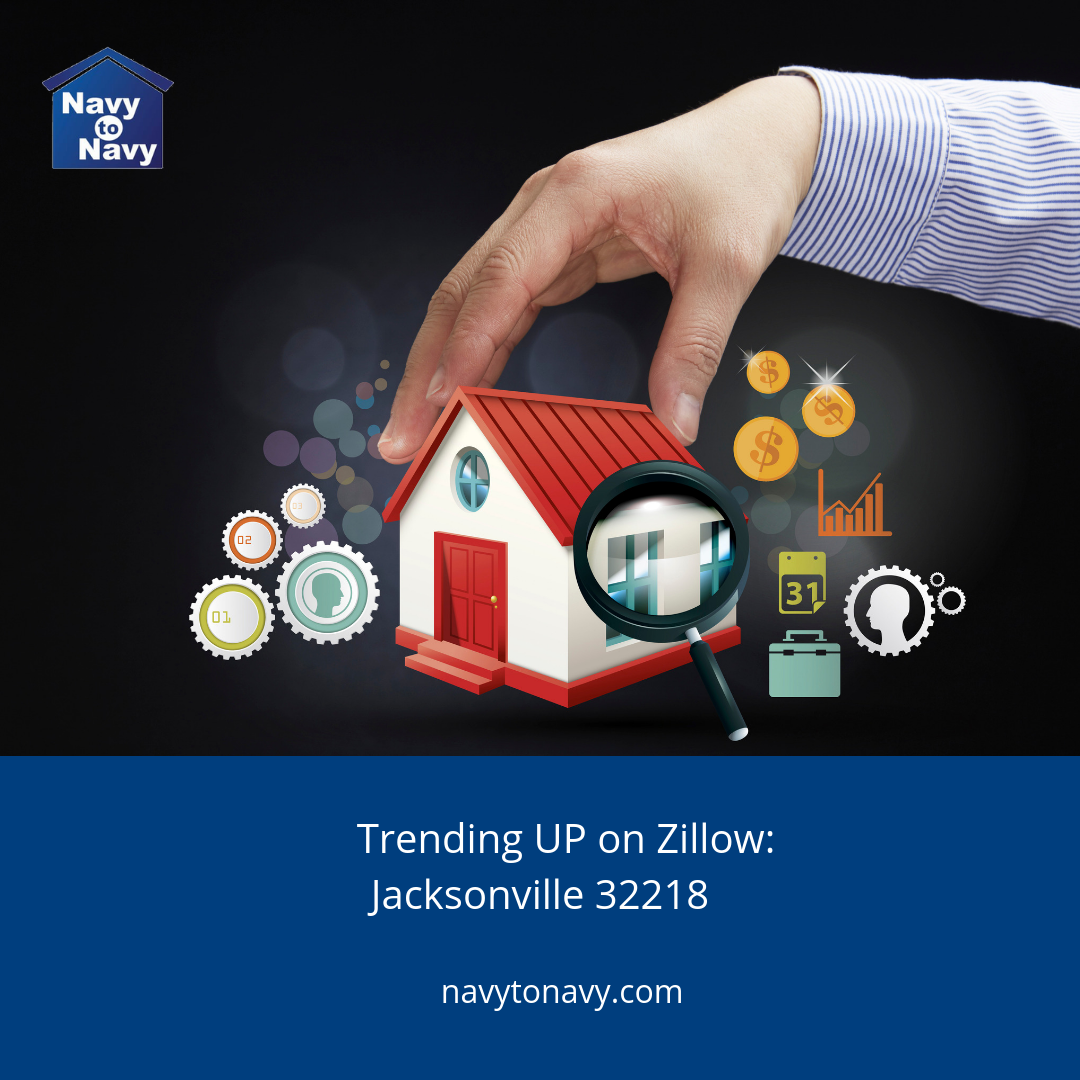 Buyers and sellers, it is time to work together!
Today's blog features the ever-popular Jacksonville, Florida, 32218 area. Right now, Zillow has been going gaga with searches for this particular stretch of Jacksonville—and there are a lot of reasons why this area is known as a great place to work and live.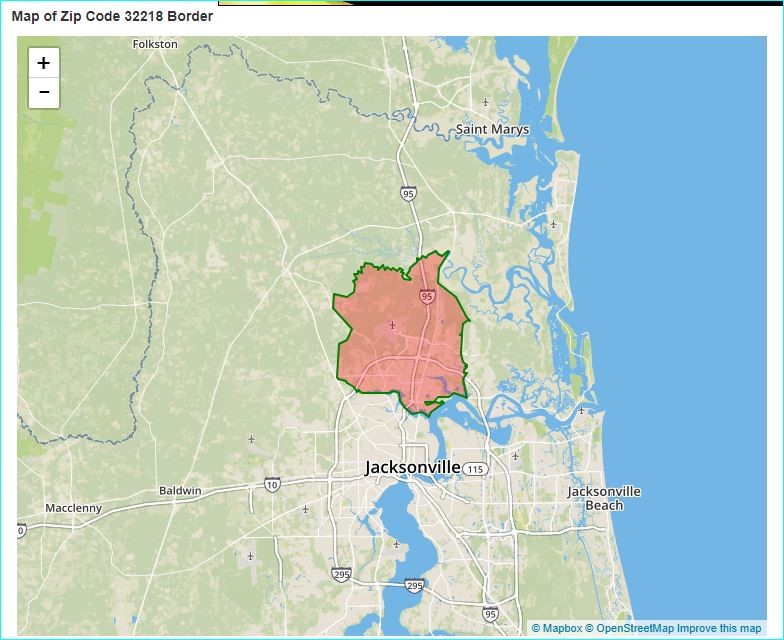 To start, this area has gorgeous views, nature preserves, and a whole slew of other interesting attractions that lay just outside your proverbial door (or welcome mat). The unemployment rate sits at a not-too-shabby 3.5% (0.4% below the national average) with a trend of continued job growth across the board. And the cherry on top? 32218 is a short commute from bustling downtown Jacksonville.
Sellers: Not sure what to highlight first?
Buyers: Don't know which angle you want to review in your home hunt?
Let's take a look together on why Jacksonville, Florida, 32218, keeps on trending up on Zillow.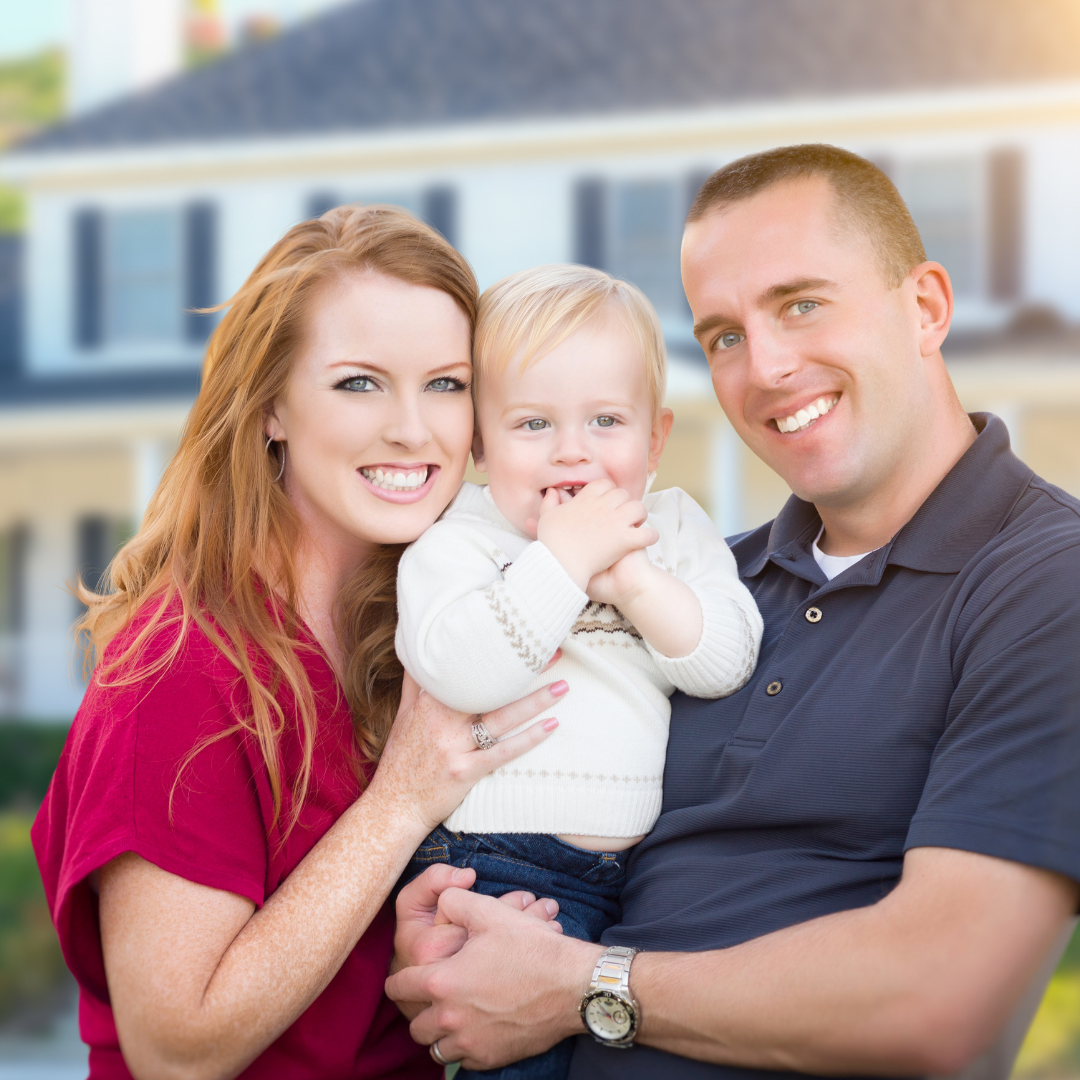 Naval Housing Advantage
OK, so one first and best things: homes in 32218 are super close to the Naval Air Station in Mayport (32227), which makes PCS a relative cinch! Next great thing: There are a ton of absolutely fantastic neighborhoods in or around 32218 to choose from. Each neighborhood has its own advantages and charm. Take a look!
Oceanway
If you're looking for a family friendly with a decent nightlife, Oceanway might be the right choice for you. Cost of living, commute, and general diversity all rank high.
San Mateo
A relatively small community with nice housing options, San Mateo is a well-rounded neighborhood with a conservative leaning.
Biscayne
Biscayne features an easy commute to a lively nightlife AND has a lovely bay! Plus: Biscayne National Park!
Garden City
Garden City has solid employment opportunities. This area features lots of families and young professionals.
Highlands
Highlands has a decent cost of living and a relatively diverse population. If you're more of a liberal-minded voter, you'll be in good company in this neighborhood.
Duval
With a fantastic cost of living and solid scores for housing, outdoor activities, and nightlife, Duval is a wonderfully family-friendly, yet well-rounded, neighborhood.
College Park
College Park has an excellent commute score and most residents own their own homes. College park is also located near the North Campus at Florida State College at Jacksonville.
Sellers, highlight the incredible benefits of your own neighborhood. Get familiar with some of the local history in your area, if you aren't already. Reacquaint with favorite haunts. Even though you're moving for whatever reason, keeping the positives in mind will help in your selling efforts.
Buyers, look out for the amazing variety of places to live, work, and play. While each neighborhood has its own benefits and quirks, review the pros and cons of each compared to the needs of your household.
Landlords/potential landlords, there is some solid rental potential for these areas, especially for military renters, so keep that in mind!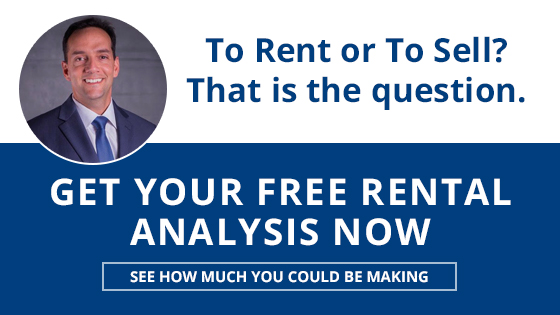 Duval County Schools
If you have a family with children, one of the most important items to consider is education. Thankfully, the Duval County Public School District has a solid system in place to give kids the best advantage possible. For example, the top 4 high schools in Duval County all have a student-to-teacher ratio of 20:1 or less.
Sellers, along with the small class sizes, talk about the number of specialty schools such as Douglas Anderson School of the Arts or Stanton College Preparatory School.
Buyers, research best-fit schools for your children by reviewing ratings, class sizes, location, and travel time. If faith-based education is important to you, be sure to research and review what parochial schools are available, too.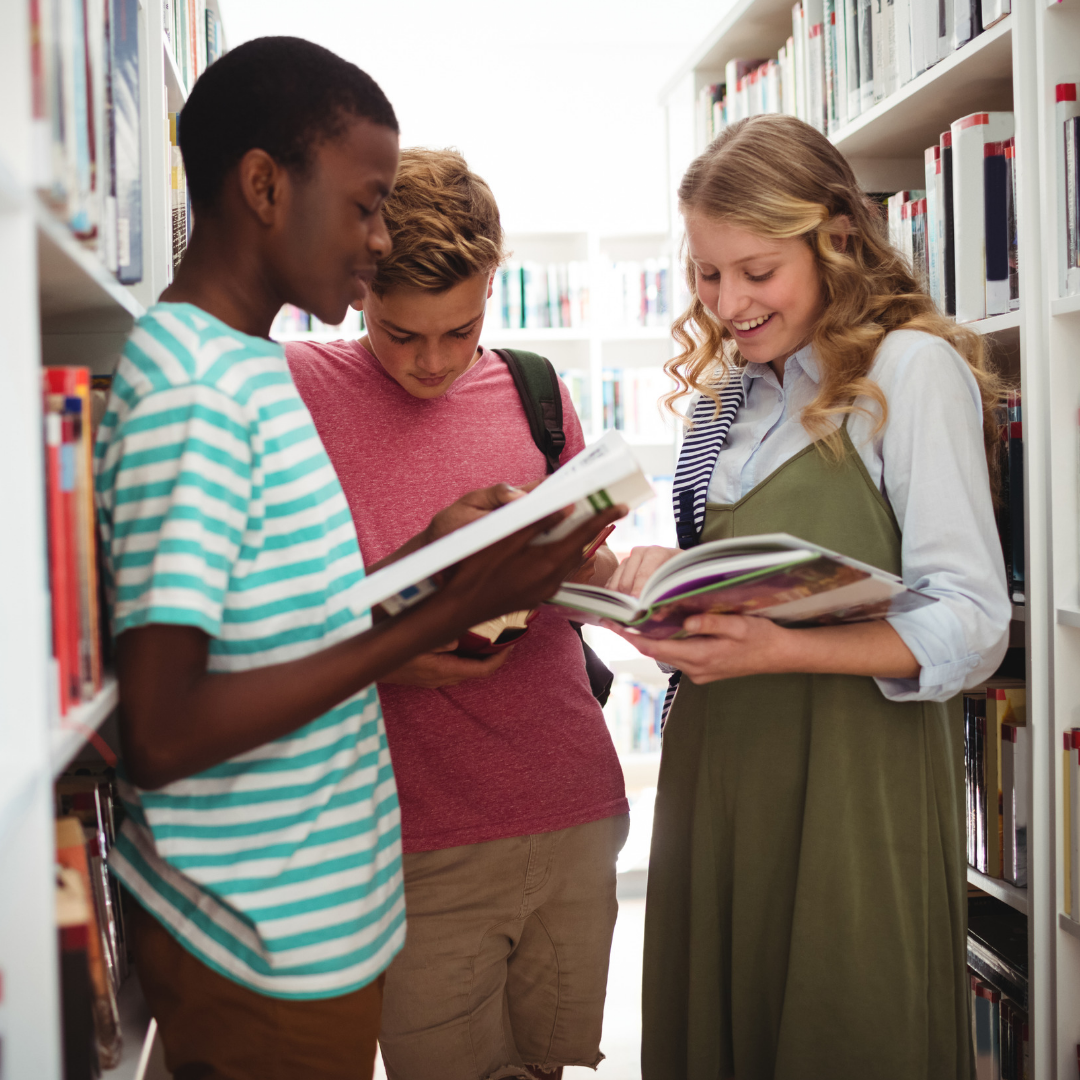 New Construction
Now, Seller, you may not love your home anymore, but the Buyer may see great value in your property—particularly the land!
Sellers: If your property is located in Summerwalk, you're in luck! This bright and sunny spot located northeast of Jacksonville is prime real estate according to land developer DR Horton.
Buyers: Even if you fall crazy in love with an area, be sure to do your homework and understand your builders and their motivations. Do that, and you'll find the keys to your newly-built home in the palm of your hand very soon. If you need help finding your dream home in Summerwalk, be sure to reach out. A realtor can help you negotiate with home builders to help get you the best deal and the amenities you want!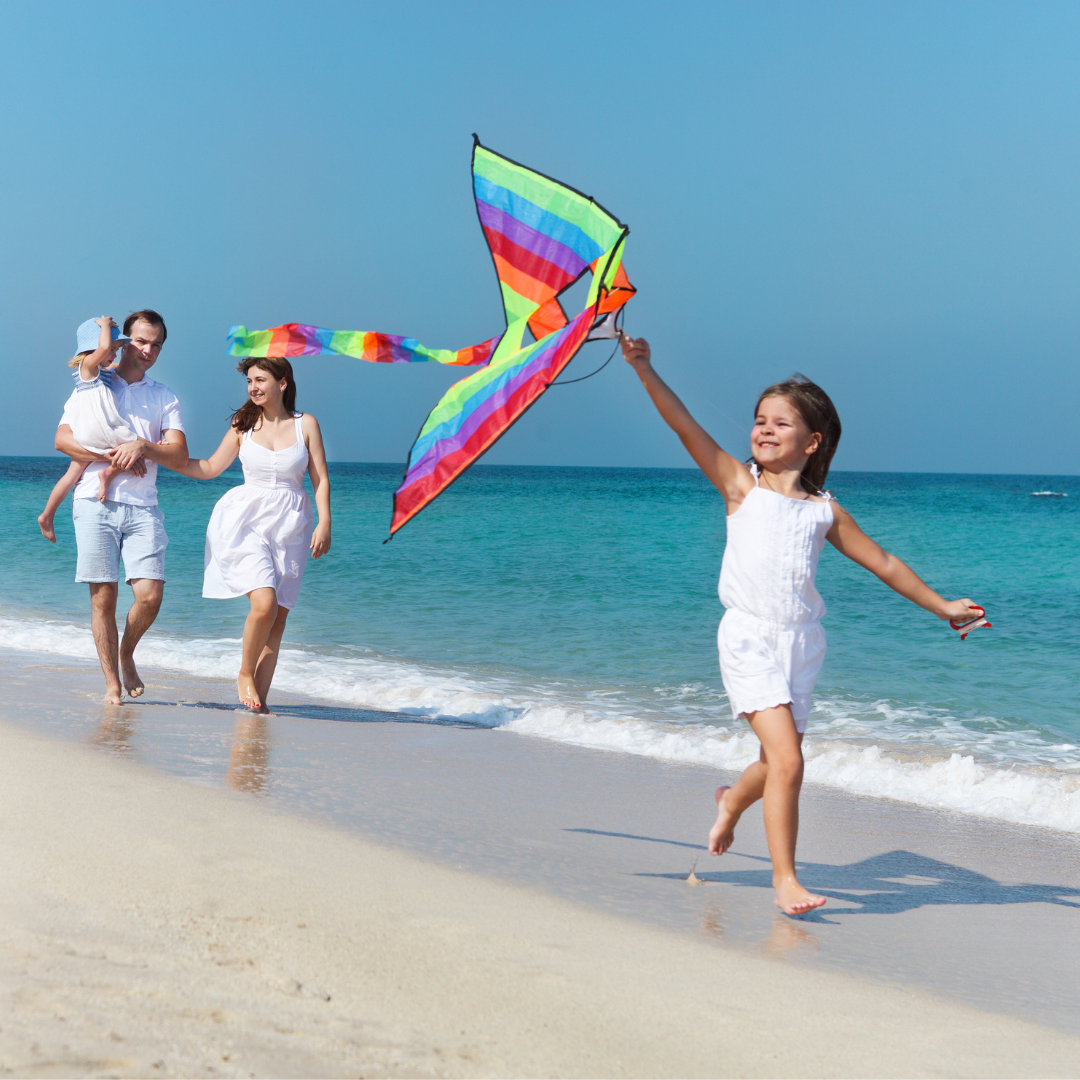 Beachy Dreams, Anyone?
Let's get sunny, ya'll!
It's Florida! How can you not?
And while there are loads of beaches around to enjoy, there are some simply glorious beaches near Jacksonville. Many of them are even wheelchair accessible!
Head south along the coast and soak in some sun in Atlantic Beach, Neptune Beach, or Jacksonville Beach. Or trek closer to the Florida-Georgia line (and put on some sweet tunes while you go) to visit Amelia Island and Fernandina Beach where you'll enjoy a cozy Victorian-style seaport village.
How About Getting in Touch with Mother Nature?
Maybe the beach isn't your scene—or maybe you prefer a more low-key (and maybe less people-y) encounter with nature.
Florida Water Reserve
This gorgeous reserve has so much to see and experience, such as boating, sunbathing, and whale watching. Not to mention that the Florida Water Reserve is part of absolutely HUGE Florida Circumnavigational Saltwater Paddling Trail.
Timucuan Ecological
Full of salt marshes and sand dunes, the Timucuan Ecological & Historic Preserve contains smaller parks such as Cedar Point, Kingsley Plantation, and Fort Caroline National Memorial. The Preserve has a variety of activities such as nature watching and camping—they even have the Junior Ranger program for kids ages 4-12!
Seaton Creek
Not only is this a gorgeous 840 acre preserve in Jacksonville's Northside, apparently Seaton Creek is thought to be the site of the southernmost battle of the American Revolution. It's also part of the Timucuan Ecological & Historic Preserve.
Thomas Creek Wildlife Management Area (WMA)
A beautiful spread of 2,429 acres, Thomas Creek WMA has bike trails, horseback riding, hunting, and year-round fishing. You might even see an otter or wild hog!
Transport and Other Attractions
Know one of the best things about the 32218 area? Why, the Jacksonville Zoo and Gardens, of course! As we've already discussed above, there are a lot of fantastic things to do in Jacksonville. (And we only scratched the surface!)
Have loved ones coming to visit? Well, if they're flying, then the Jacksonville International Airport is a convenient place to land. After all, it's pretty much in your backyard!
Our Final Word
With so much to see and do, Jacksonville 32218 is an incredible place to be! (And it's no wonder that this zip code has Zillow buzzing.)


If you're looking to buy or sell your Jacksonville home in the 32218 area, we'd love to help.

Not sure you want to sell? Not a problem! With awesome rental potential in 32218, we'd be happy to help you make that a reality. We even have some helpful tips for landlords both novice and experience on how to prepare their property before renting.
Whether you're moving to or from Jacksonville 32218, drop Navy to Navy a line—let's talk!
Navy to Navy Homes
4540 Southside Blvd, Suite 702
Jacksonville, FL 32216
904-900-4766