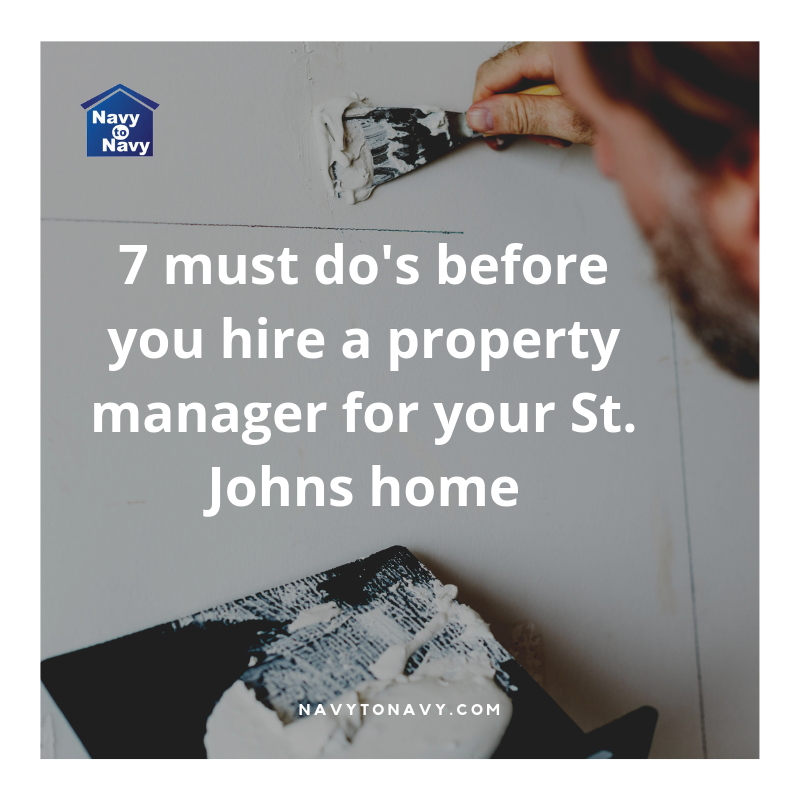 There are some simple ways to get ahead when putting your St. Johns home up for rent.
Taking the time to get your home details in order will save you time and money in the long run. You'll want to be sure you are doing all you can do to get your home up to code and make your home appealing to potential renters.
Once your home is updated, you can move forward with a property management service, knowing you have done your job and you can hand over the hard stuff to them.
1. Get Up To Code
Your home will need to meet rental requirements per the Florida rental code. Some things included in the Florida rental requirements are adequate smoke detectors and windows that can open in event of emergency.


The rules for smoke detectors for Florida home rentals are simple:
1 per bedroom
1 outside of each group of bedrooms
1 per level in the home.
If they are NOT wired into the Electricity of the home, they must be the tamper-proof 10yr lithium-ion battery powered.

According to FlaLandlord.com, "As outlined in the Florida Building Code, starting in 2015 homeowners and landlords must install 10-year, sealed-battery smoke alarms when replacing outdated or non-working alarms or installing new ones."
Do you have screens on all of your windows? In Florida, you must.

Do those bedroom windows have egress (can your tenants open the windows and get out) in case of an emergency?

Your windows must be in good working order for someone to safely use them to get out if there is a problem.
To learn more about the St. Johns County housing code, check out the county website here.
If it came down to a dispute with a renter on what is or is not to code, the law may side with the renter.
As the homeowner, the burden of proof is on you.
2. Clean Up The Yard
If you are not living in your home, you'll want to rest easy and know that the landscaping you spent your weekends working on is in good shape.
If you are concerned that your tenant will not take the care with your yard as you would, you can hire a landscaper or yard maintenance person to be sure the work is getting done.
Doing a one-time, full clean up of the property is a must.
Beyond that, you will have to decide if you want to risk the renters not keeping up to the HOA standard. Many homeowners hire a yard maintenance company and include that cost in the price of the rent.
If you are planning on using your St. John's property as a rental for an extended period of time, you might consider simplifying your landscape plan.
Go over whatever the plan is for maintaining the yard with your chosen landscaper to keep things simple and avoid surprises on the monthly bill.
Due to the amount of rain we receive in St. Johns, a bi-weekly mowing/landscaping service is a must for some homeowners who wish to keep their property in good shape.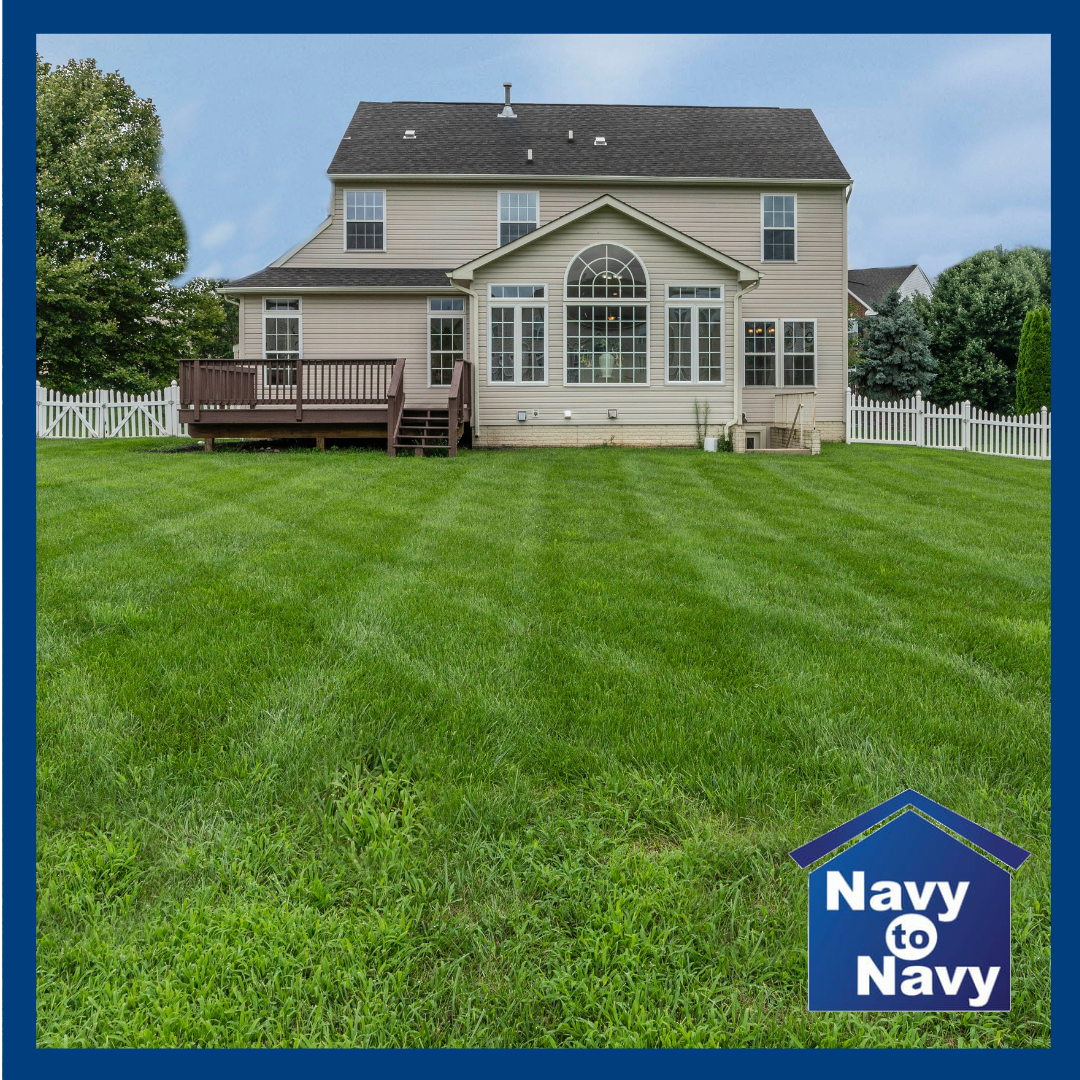 3. Schedule Annual Maintenance
Just because you no longer live in the home does not mean that the maintenance will stop.
AC & Furnace
The AC unit can last for many years - but not without proper maintenance.
It goes beyond changing the filters inside of your home.
The exterior components can use regular TLC since they are subject to all of the weather Florida can throw at them.
Trane.com suggests twice yearly inspections. One for your AC and one for your furnace.
Each unit has different maintenance needs and both are costly to replace. Maximize the ROI on your rental investment by making sure to schedule regular maintenance for your AC and furnace units to avoid costly replacements, averaging $3K or more per unit.
Exterior Pressure Washing
If you are used to a yearly pressure washing of your home then take care of it before you hand your home over to a property manager.
Jacksonville is a big area! With a little help from Yelp or Angie's List you can get some help weeding through all of the possible companies you could hire if you don't want to do the job yourself.
Gutter Cleaning
First, clean out any debris in your gutters. Then, check your work. You can check your gutter flow by running a long garden hose up to your gutter, turning on the water, and watching for any clogs or slow flows in any of the downspouts.
If gutters are not cleaned out regularly, they can overflow, causing puddling and water saturation in the ground near the home foundation. Starting off fresh with clean gutters will save you a headache later.
There are mixed reviews about gutter guards in general. Some of the pros and cons come down to your comfort with doing the work yourself. It may be simpler for you to just clean the gutters twice a year.
If you are afraid of getting on a ladder and dislike the idea of hiring someone to clean your gutters twice a year, then gutter filtration system might be the way to go.

The Washington Post wrote a great article explaining some of the advantages of one particular gutter guard system that has been proven to really work well.
If you're considering a long term solution, check out the local Jacksonville vendor, Gutter Guard by Gutter Glove. With stainless steel construction, they are built to last while you are away from your rental.
Many DIY gutter filtration systems options are expensive and not effective. Make sure you do your research before investing in any gutter system.
Easy-To-Use Annual Maintenance Checklist
You may benefit from keeping a checklist like this one so you do not miss anything.
Your needs will vary by location, but the idea is still the same.
If you have filled out your home profitability calculator correctly, you'll be able to accurately predict your yearly maintenance costs and deduct those from your rental profit.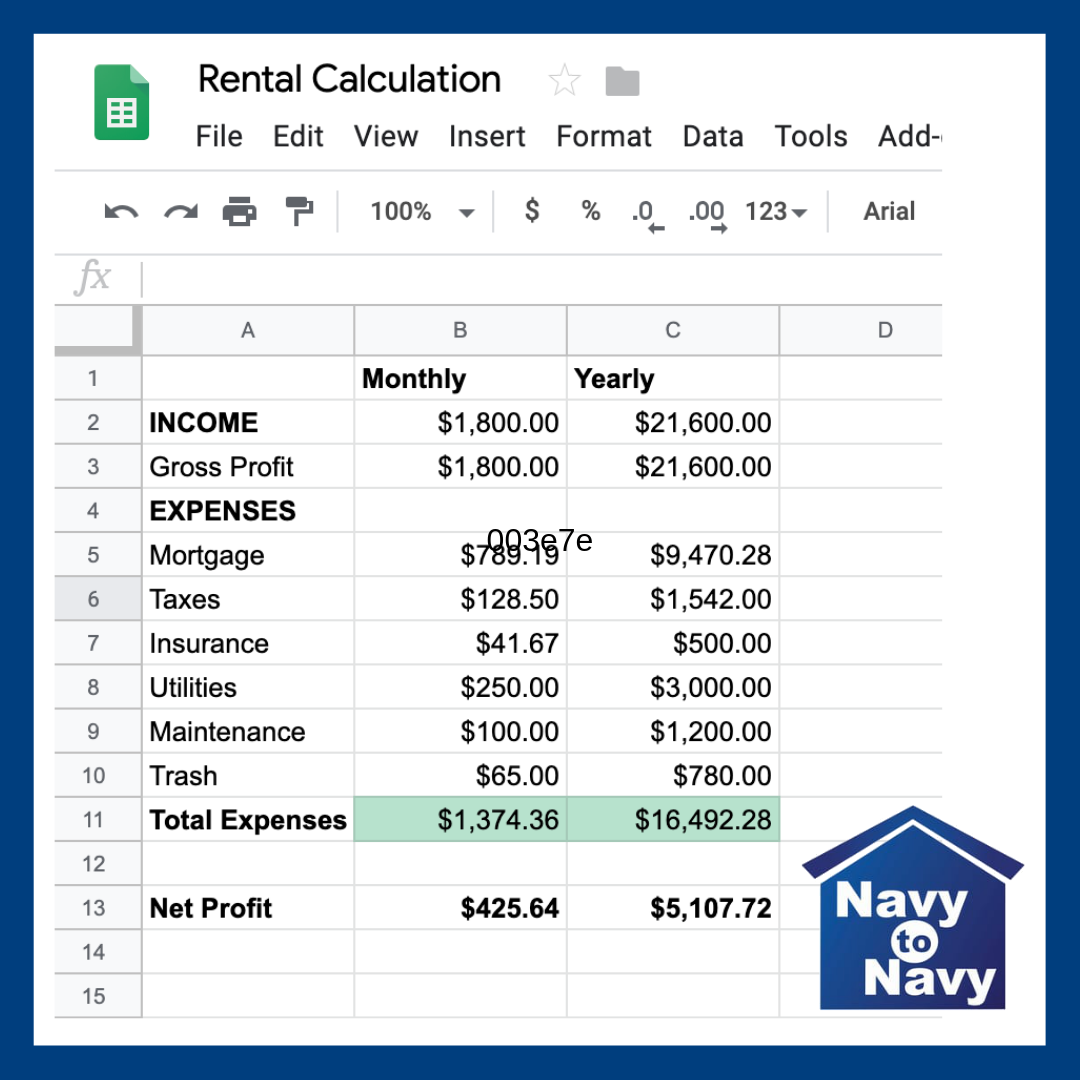 4. Review Your Rental's Profitability
If you are considering hiring a property manager, it is helpful to have some idea of what your home could potentially profit in a year.
Keeping track of your fixed and variable costs can give you an average of what your home costs you to maintain it each year.
With a quick spreadsheet, you can see all of your costs in one place. Check out this blog from Navy To Navy to see how easy profit tracking can be.
Pricing For Profit
Let your property management team help you determine the appropriate pricing for your rental.
Improper pricing can cause your home to needlessly sit on the market for extra time, costing you money.
Knowing what the potential rent is for homes in your neighborhood will help you estimate what it will cost each year to manage your St. Johns rental home.

Set aside a portion of the rental profit each month for annual maintenance so that the funds are there when you need them.
Using a property manager will maximize your rental home's potential by keeping your costs as low as possible, your property up to date and well-cared for, and your stress and headaches to a minimum.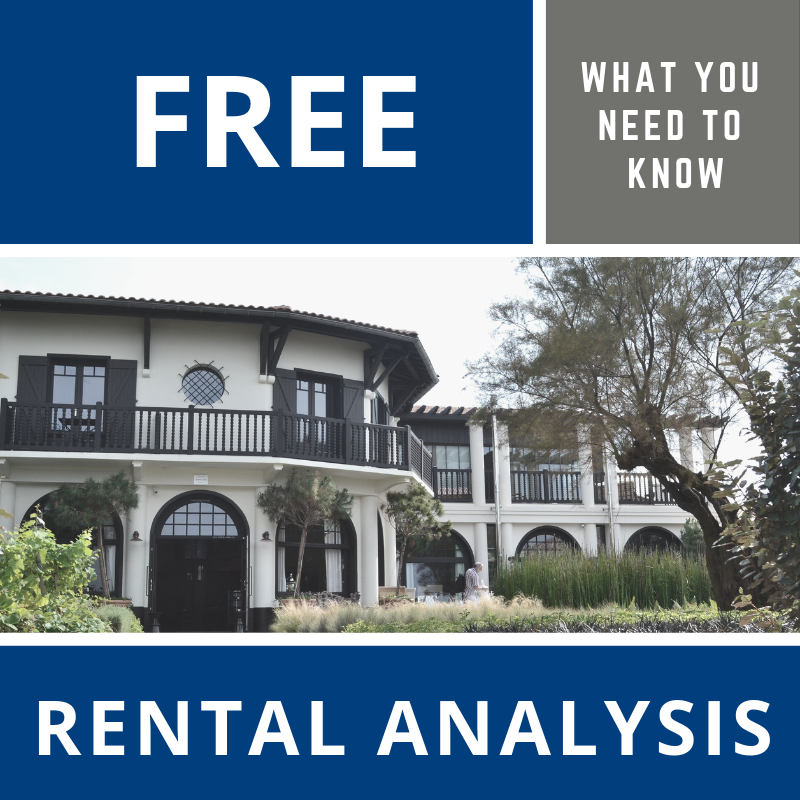 5. Update Your Homeowners Insurance
Have you considered that you might have different insurance needs if you have a tenant living in your home?
You may also need to update your mortgage company. They too have a financial interest in your home and need to be kept in the loop.


Rental Property Insurance protects you from some of the pitfalls of being a landlord. A few things you may not have considered are covered by USAA here:
Coverage for lost rent while repairs are being made after a claim

Personal Liability Coverage

Umbrella Coverage for additional liability protection
We would all love to think that nothing could ever happen to our home in our absence, but living in Florida you know that is not true. In September of 2017, Hurricane Irma hit North Florida and St. Johns County with a vengeance.
Parts of St. John's was still underwater from the flooding the next day.
Some of the homes affected were also hit a mere 11 months earlier by Hurricane Matthew. News 4 in Jacksonville has some interesting footage you can check out here, about that story.
6. Get A Home Inspection
Having a professional inspect your home can alert you to any potential problems before they cost you money. An ounce of prevention is worth a pound of cure.


In 2015, a buyer purchased a former rental home.
During the time the home was rented, a small leak had occurred in the refrigerator water line (for the ice tray). The leak went unnoticed.
As time went on, the subfloor was permanently damaged, resulting in an expensive renovation. Mold had grown in the subfloor and had spread to the neighboring cabinets.
Because the flooring pattern installed in the home could no longer be found, the new homeowner had to replace all the flooring in the kitchen/dining room area to create a seamless look.
The homeowner had to pull all the lower cabinets out, as well as the flooring, and replace the subfloor, all due to one uninspected refrigerator line.
You've already bought your home. This is your investment property.
Wouldn't you want to know if a small leak (like in a refrigerator water line) that is easily fixed could save you from thousands of dollars and time in mold remediation services, replacing cabinets, flooring, and more?
"We recommend that the owner use our third-party service to inspect. There is a charge for that (to the homeowner) just like having an air conditioner serviced. We explain all of that before we get started working with a homeowner.
We do that (home inspections) twice a year: before the tenant moves in and again at about 6 the month mark. It is a nominal fee. They normally charge $140 for that inspection. We get it for our owners at $79." - Mario, Navy To Navy Homes
Make sure to order regular home inspections. What you don't know can hurt your property if it goes unnoticed for the full year your home was leased.
7. Check In With Your Accountant
Having a rental property is a good investment. Be sure to maximize your profits and minimize any losses.
By knowing what information and receipts your accountant needs ahead of leasing your home, you have an opportunity to simplify things for you and them come tax season.
Knowing what they will need and the best way to get them that information will make things easier on both of you. You want to maximize your investment and protect every dollar you can.
You don't need to know all of the potential write-offs for your rental, but you sure would not want to miss any that will reduce your tax burden.
TIP: Have some understanding the difference between current expenses and capital expenses beforehand. This will make itemizing your deductions easier throughout the year.


Summary
Ready to start earning rental income?
Remember the steps to get started and feel free to reach out to us if you have any questions.
Get Up To Code
Clean Up The Yard
Schedule Annual Maintenance
Review Your Rental's Profitability
Update Your Insurance Company
Get A Home Inspection
Check With Your Account


You can knock part of #4 off your list right now, with the click of a button.
Our Renal Analysis report will give you local information on what houses in your area are pricing for, so you can estimate your rental's profit margins and get started faster.
Grab your Rental Analysis report here.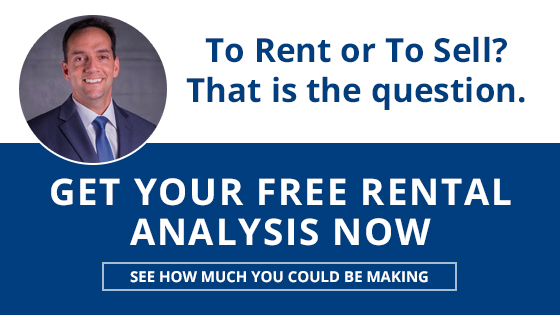 ---
Author
Jennifer Delaney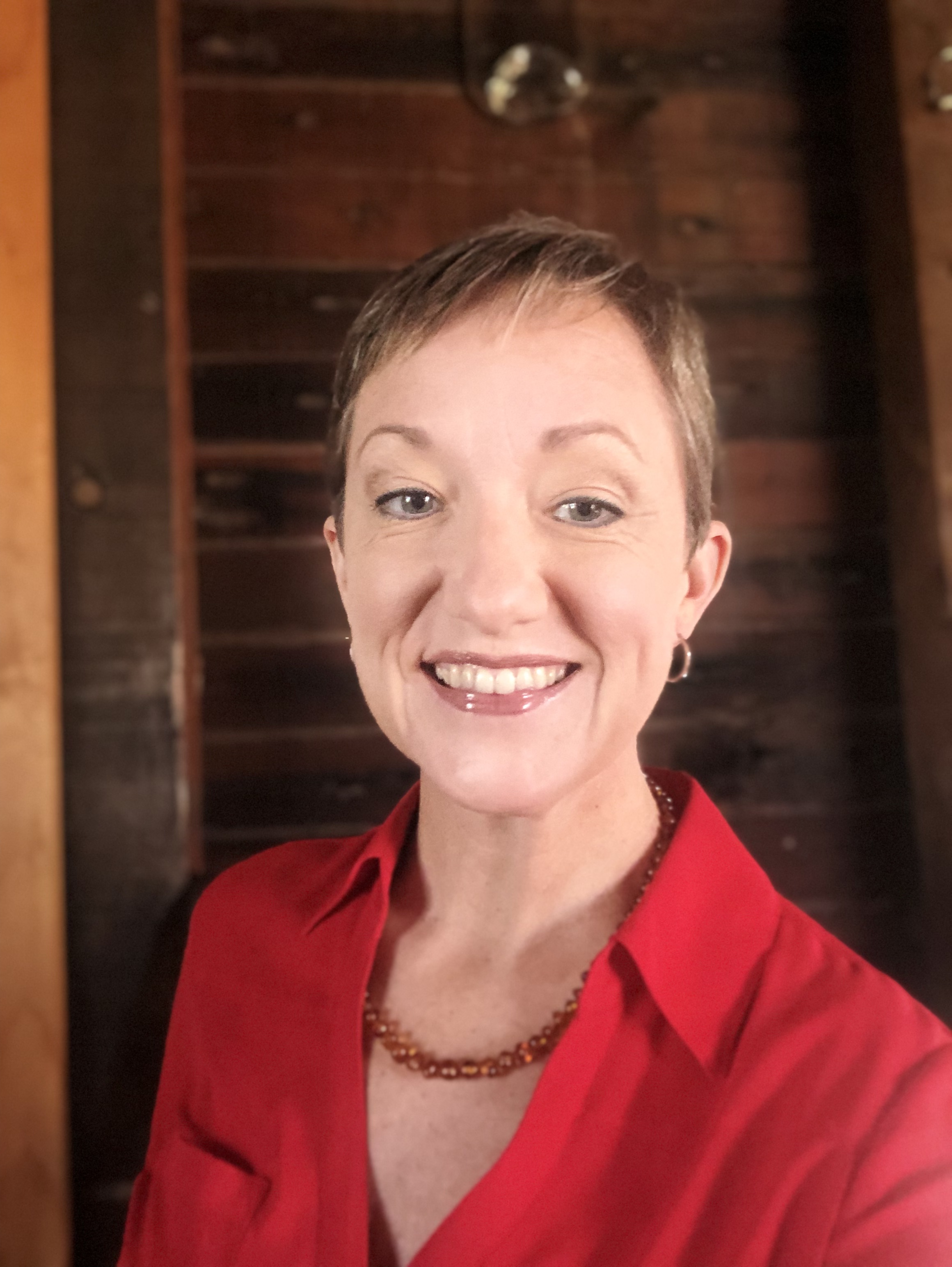 As "the" Brain of Paragon Copy, Jennifer will write the words you'll use to attract the long-term clients your business needs to take over the world. She writes blog articles for MissionMarketing.Today, a real estate digital marketing agency, regularly.